See the Beautiful Gift of Kindness This Waffle House Waitress Gave a Regular Customer Who Died Alone (VIDEO)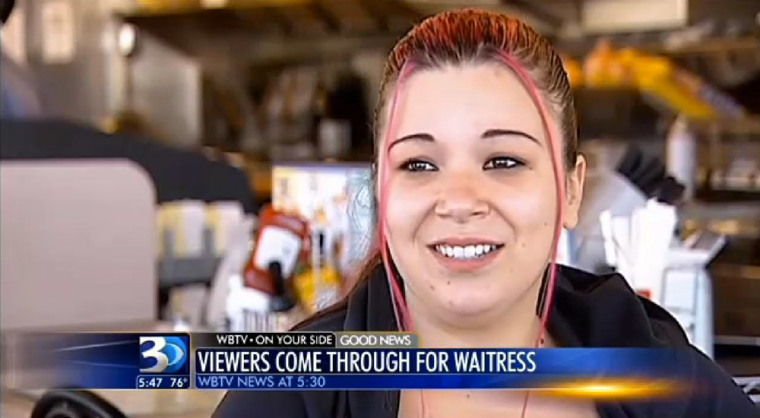 Mike Pardalis was a regular at the Waffle House in Concord, and Mandi Gardner was his regular waitress. She didn't know much about the man except that he, while quiet, seemed to have a good heart. He even helped her when she was locked out of her car.
This connection made such an impact on Gardner that she was the only one to act on his behalf when Pardalis died alone of a heart attack while in his van. With the help of WBTV, she raised funds to give Pardalis, an Air Force veteran, a dignified funeral.
This WBTV report tells the inspiring story.