See What Tim Duncan's Kids Said About Their Dad Winning the NBA Championship (VIDEO)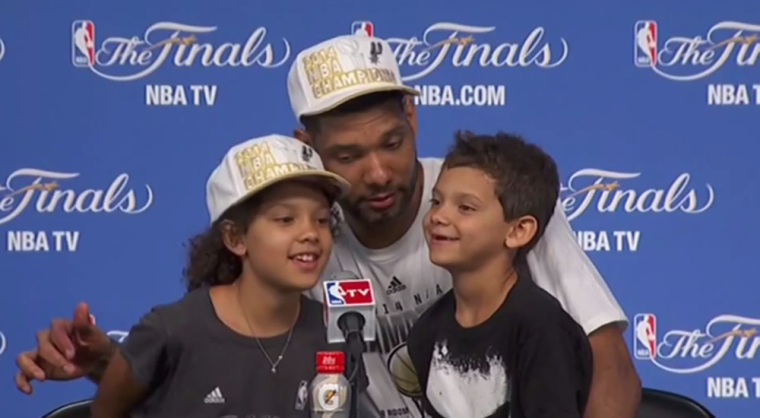 The San Antonio Spurs vanquished the Miami Heat to win the NBA Championship on their home court Sunday night. In a sweet Father's Day moment, Spurs forward/center Tim Duncan brought his kids, Sydney and Draven, onstage during the post-game press conference.
One reporter asks them what they thought of their dad's play, and their answers are adorable.
H/T: Deadspin