Sen. Ted Cruz Announces Candidacy at Liberty University: God's Not Done With America Yet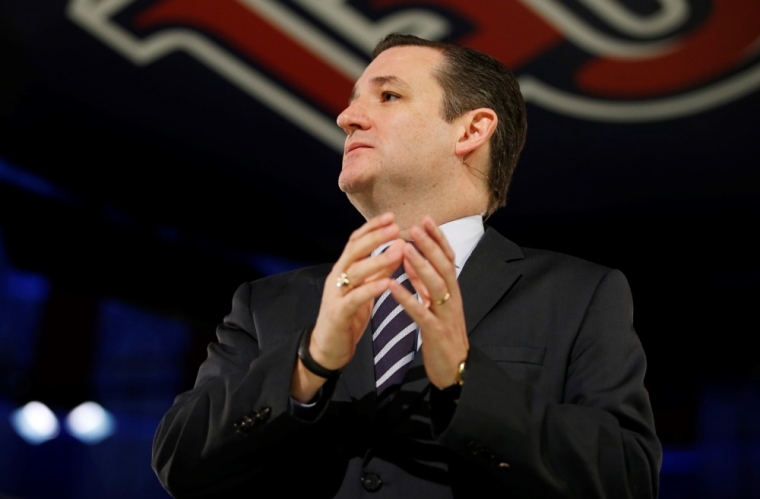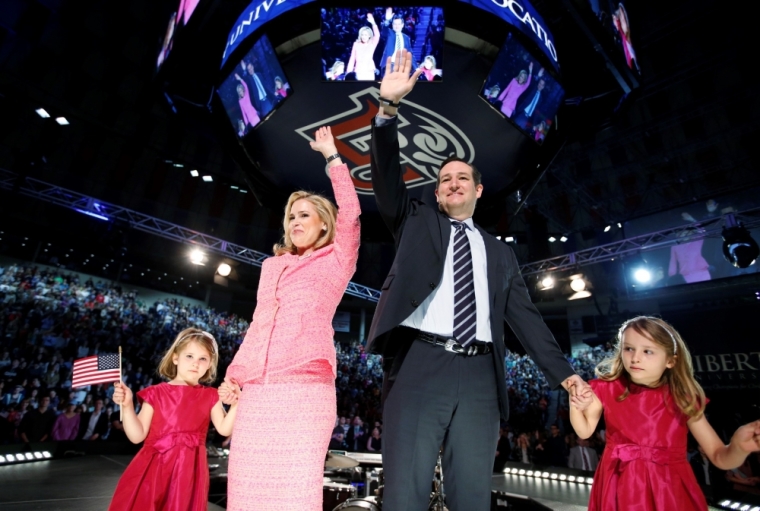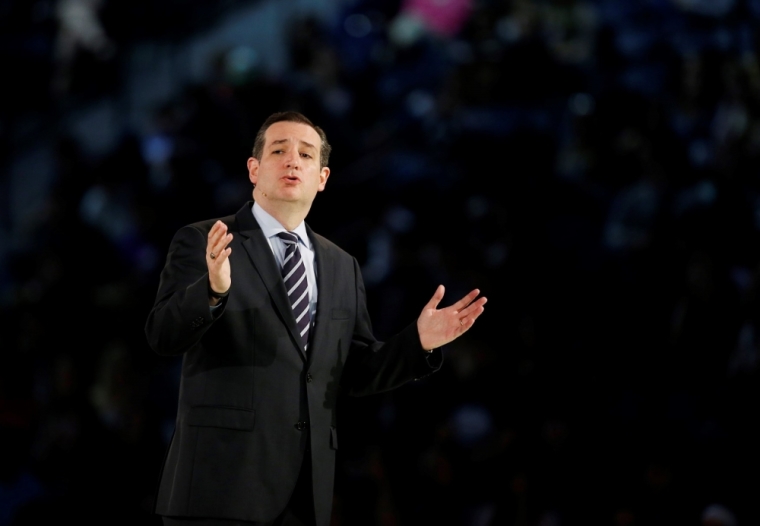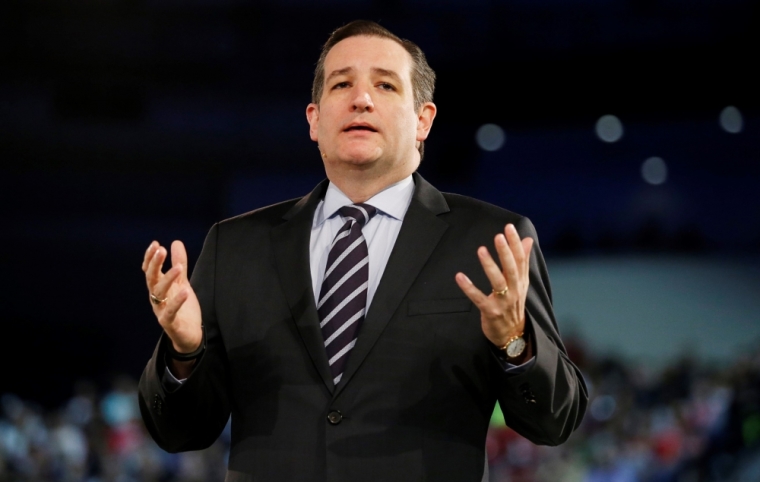 View Photos
"God is not done with America yet," Senator Ted Cruz, R-Texas, said as he announced his candidacy for president at Liberty University on Monday.
Cruz was introduced by Liberty president Jerry Falwell, who said he was proud to have the senator speak at the school. However, he was cautious to note that Liberty University was not endorsing Cruz but merely offering him a platform.
"God bless Liberty University," Cruz said upon arriving onstage. "I am thrilled to join you from the largest Christian university in the world. Today, I want to talk to you about the promise of America," he said before describing his mother's childhood and successes as a woman in America. He then spoke of his father's upbringing in Cuba and eventual escape to America in 1957.
In the 1970s, Cruz said, neither of his parents knew Jesus. They were drinking too much and living a "fast" life. His father decided to leave the family but was turned around after giving his life to Jesus; "God transformed his heart," he said, "and he flew back to be with my mother and me. There are people who wonder if faith is real. I can tell you that in my family, there is not a second of doubt."
The senator then spoke fondly of the liberty that can only be found in America.
"What is the promise of America? The revolutionary idea we were founded on — the rights that come not from man but from God Almighty. The purpose of the Constitution is to serve as chains to the mischief of government. The American exceptionalism has made this country … a shining city on the hill. Yet so many fear that that promise today is unattainable. I want to talk to you this morning about reigniting the promise of America. Imagine millions of conservative Americans rising up together and saying, 'We demand our liberty.' Today, roughly half of born-again Christians aren't voting; they're staying home. Imagine instead millions of people of faith all across America coming out to the polls and voting our values," Cruz said. "Think how different the world would be."
He then noted that five years ago to the day, President Obama signed universal healthcare into law and Liberty University went to court to battle against it. Cruz then told the audience to imagine a new president in 2017 signing a new law into effect that would repeal every word of "Obamacare," which received a great deal of cheer. He then said to imagine a flat tax that would "allow every American to fill out his or her taxes on a postcard" and abolishing the IRS.
"Instead of the lawlessness … imagine a president that finally, finally, finally secures the borders. And imagine a legal immigration system that welcomes those who come to achieve the American dream. Instead of a federal government that wages an assault on our religious freedom … imagine a federal government that stands for the first amendment rights of every American. Imagine a federal government that works to defend the sanctity of human life and to uphold the sacrament of marriage. Imagine repealing every word of Common Core. Imagine embracing school choice as the civil rights issue of the next generation, that every single child, regardless of race, wealth, or zip code has the right to a quality education," Cruz said.
"Imagine a president that stands unapologetically with the nation of Israel," he said to a standing ovation from the crowd. "Imagine a president who says we will stand up and defeat radical Islam and we will call it by its name. We will defend the United States of America."
"Text the word 'Constitution' to 33733 — God's blessing has been on America from the very beginning of the nation, and I believe God is not done with America yet. I believe in you, I believe in the power of millions of courageous conservatives to reignite the promise of America, and that is why, today, I am announcing that I am running for president of the United States," Cruz announced.
The crowd began chanting "Yes!" while rising to its feet and applauding wildly.
"It is a time for truth. It is a time for liberty. It is a time to reclaim the Constitution of the United States. I am honored to stand with each and every one of you courageous conservatives as we come together to reclaim the promise of America, the mandate, the hope for our children and our children's children. We stand together for liberty. This is our fight. The answer will not come from Washington; it will come only from the men and women across this country. It will only come as it has come at every other time in this country, when men and women will stand up and restore that shining city on a hill," Cruz concluded.
He then hugged his wife and daughters as Aaron Tippin's "Where the Stars and Stripes and the Eagle Fly" began to play. Cruz is the first politician to announce his candidacy in the 2016 presidential race.