Senate committee probes whether Bud Light campaign violated rules against marketing to kids
Panel accuses Anheuser-Busch of 'blatant disregard for US congressional oversight'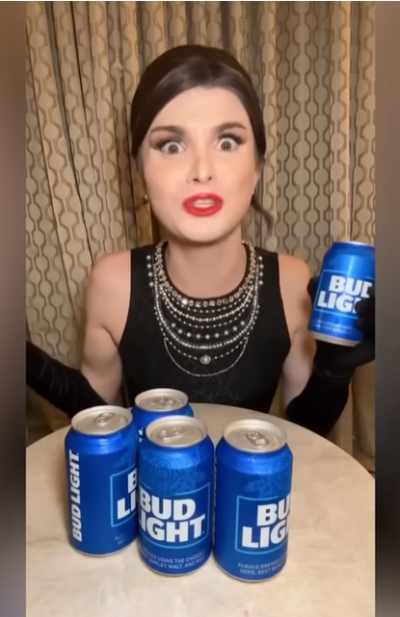 Was an ill-fated Bud Light marketing campaign featuring a trans-identified influencer actually aimed at children?
That's the question Texas Senator Ted Cruz is asking after what he calls "blatant disregard for U.S. congressional oversight" by Anheuser-Busch in response to a congressional investigation launched in May.
Cruz, the ranking member of the U.S. Senate Commerce Committee, sent a letter on Aug. 15 to Anheuser-Busch InBev SA/NV CEO Michel Doukeris asking why the company has failed to respond after the committee in May opened an investigation into whether Anheuser-Busch's disastrous partnership with Dylan Mulvaney violated guidelines prohibiting marketing to underage individuals.
"Nearly three months have passed since I requested documents from Mr. Whitworth in my capacity as Ranking Member of the Commerce Committee, and Anheuser-Busch has yet to provide the Committee with a single document," Cruz wrote. "Anheuser-Busch's failure to cooperate and blatant disregard for U.S. congressional oversight is unacceptable."
In the initial letter from Cruz, R-Texas, and Sen. Marsha Blackburn, R-Tenn., the committee called on the Beer Institute, the beer industry's self-regulatory body, to investigate whether Bud Light's partnership with Mulvaney violated the Institute's Advertising/Marketing Code and Buying Guidelines, which prohibit marketing to individuals who are younger than the legal drinking age.
The letter — which also called on Anheuser-Busch to officially sever its relationship with Mulvaney — cited a number of potential violations stemming from the company's promotional campaign in April, including Mulvaney's TikTok series "Days of Girlhood," a title which the committee said "should have been the first red flag to Anheuser-Busch that it was entering into a partnership with an individual whose audience skews impermissibly below the Beer Institute's proscribed guidelines."
"The use of the phrase 'Girlhood' was not a slip of the tongue but rather emblematic of a series of Mulvaney's online content that was specifically used to target, market to, and attract an audience of young people who are well below the legal drinking age in the United States," the letter stated.
Other examples of what lawmakers saw as the brand's efforts to reach underage audiences include a bizarre video of the 26-year-old Mulvaney lip-syncing "I am Eloise, I am 6" while dressed as a small child and another viral video of Mulvaney shopping for Barbie dolls in Target, another brand rocked by controversy over its LGBT campaigns.
As the letter points out, Barbie has a "clearly demarcated target market for [the] Barbie doll [consisting of] young girls of 3-12 years of age."
According to Cruz, the initial letter to Anheuser-Busch was "initially met with a roughly page-long unsigned response from Anheuser-Busch failing to provide any documents. Attorneys for the company, according to Cruz, refused to provide any further documentation "citing the then-ongoing [Code Compliance Review Board] review."
Cruz said now that the review is completed, Anheuser-Busch continues to refuse to comply with the investigation.
"Anheuser-Busch is now suggesting that CCRB review was sufficient, and that it need not cooperate with congressional document requests," he wrote. "This position is untenable; Anheuser-Busch does not decide whether and when a congressional investigation is concluded."
The Christian Post reached out to Anheuser-Busch for comment Tuesday. This story will be updated in the event a response is received.
Since its campaign featuring Mulvaney launched, Bud Light sales have plummeted, with Anheuser-Busch losing an estimated $5 billion in market value after conservatives launched boycotts in response to the campaign.
On April 14, Anheuser-Busch CEO Brendan Whitworth released a statement in response to the massive public backlash over its partnership with Mulvaney to celebrate his 365 days of identifying as a girl. 
"We never intended to be part of a discussion that divides people. We are in the business of bringing people together over a beer," Whitworth said. "My time serving this country taught me the importance of accountability and the values upon which America was founded: freedom, hard work and respect for one another. As CEO of Anheuser-Busch, I am focused on building and protecting our remarkable history and heritage."