Serena Williams' Mom Encouraged Her With Scripture After Emotional Struggles With Motherhood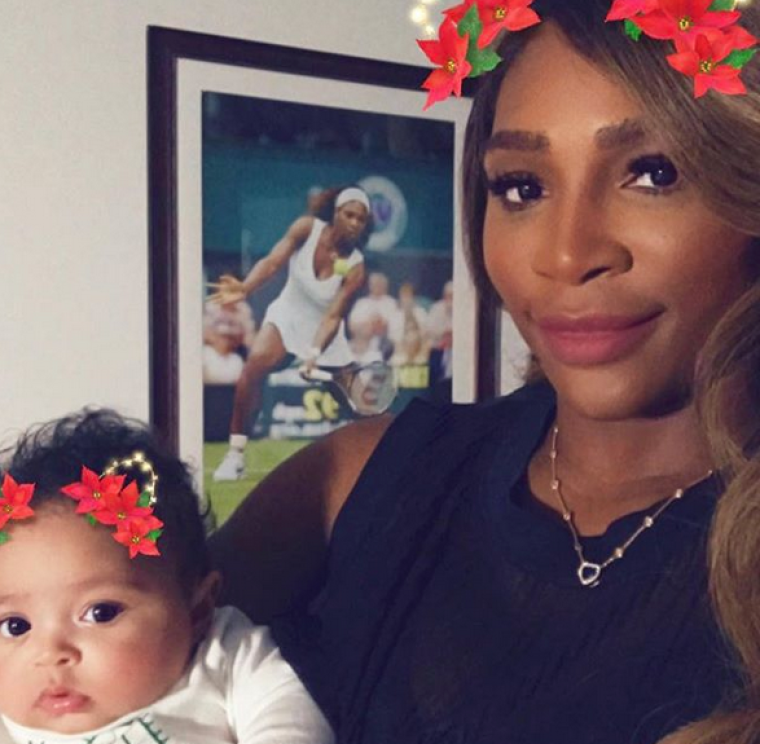 Serena Williams says her mother encouraged her with Scripture when the tennis star suffered from physical and emotional struggles following her pregnancy.
In an interview with Vogue magazine that appeared online Wednesday, the 36-year-old tennis champion revealed that she had to undergo multiple surgeries after her C-section last September. After giving birth to Alexis Olympia, who she shares with her husband, Alexis Ohanian, the co-founder of Reddit, Williams suffered from blood clots in her lungs and abdomen.
Williams has had a history of dealing with blood clots, but stopped taking her blood thinning medication to heal from her C-section wounds. Soon after giving birth she discovered blood clots in her lungs which required a procedure.
Shortly after, doctors found blood clots in her abdomen that also required surgery. As if the health complications were not enough to deal with, Williams admitted to struggling with the emotional toll of new motherhood when she returned home to her new baby and soon-to-be husband who she married last November.
"Sometimes I get really down and feel like, man, I can't do this. It's that same negative attitude I have on the court sometimes," she told Vogue in a transparent interview. "I guess that's just who I am. No one talks about the low moments—the pressure you feel, the incredible letdown every time you hear the baby cry."
Williams went on to detail the rollercoaster of emotions that she has experienced as a mother.
"I've broken down I don't know how many times," she said. "Or I'll get angry about the crying, then sad about being angry, and then guilty, like, Why do I feel so sad when I have a beautiful baby? The emotions are insane."
However, Williams' tennis coach mother, Oracene Price, comforted her daughter with the Bible.
"Obedience brings protection; that's what my mom told me. That's straight from the Bible, and she wrote it down on paper and gave it to me," she said. "I was always obedient: Whatever my parents told me to do, I did. There was no discussion."
Williams was raised as a Jehovah's Witness, which her mother converted to in the early 80s. In a previous interview with ASAP sports, Williams spoke about the importance of keeping God first in her life.
"I am Jehovah's Witness. If you don't believe in God — I think if you don't believe in God, it's going to be tough to live life because pretty much that's the basis of life, it comes from God. And so being a Jehovah's Witness, obviously we believe in God and the Bible. And without Him, I wouldn't be here right now. I really thank Him for everything."
Jehovah's Witnesses recognize the Bible as "God's inspired message," according to their website, but they do not believe Jesus is Almighty God and they also reject the Trinity.