Sexbot Brothels Banned by Texas County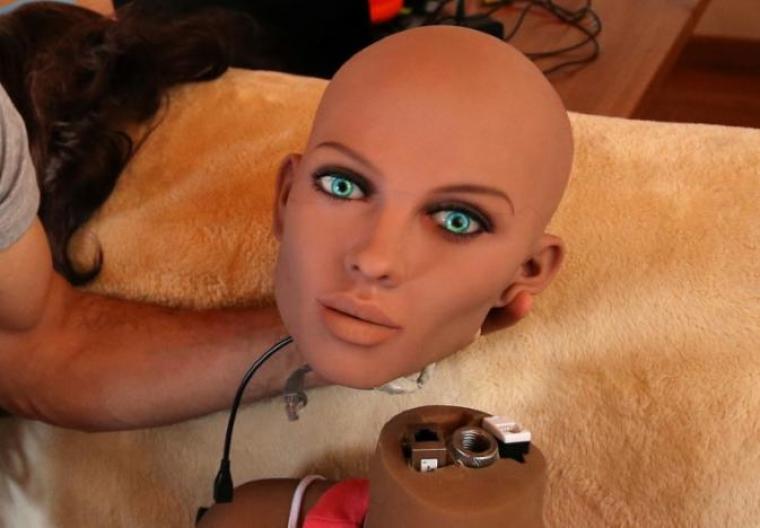 A county in Texas has unanimously voted in favor of a ban on brothels that would feature robotic dolls geared for sexual pleasure, or "sexbots."
The Harris County Commissioners Court, the county that includes Houston, voted Tuesday to reject the creation of a sexbot brothel, though they will still allow private purchases of such devices.
Harris County Attorney Vince Ryan explained in an interview with local media that the ban was meant to help combat an industry known for its exploitative practices.
"These businesses can be havens for human trafficking and other serious crimes," said Ryan, as quoted by ABC 13. "The revisions will allow law enforcement to better protect our community."
In addition to banning sexbot brothels, the new regulations also mandate that adult entertainment businesses in the county must post information about human trafficking. Failure to do so can result in a $4,000 fine and up to one year in jail, according to local news outlet KHOU.
Recently, a Toronto, Ontario-based company named KinkySdolls attempted to open what is believed to be the first robot sex brothel in the United States in Houston.
Many, including Houston Mayor Sylvester Turner, denounced the business and looked for ways to prevent it from opening shop in the nation's fourth largest city.
"This is not the kind of business I would like to see in Houston and certainly this is not the kind of business the City is seeking to attract," stated the mayor in an email to the proposed outlet.
"... the city is currently reviewing existing ordinances that may restrict or regulate such businesses as well as looking to upgrade our ordinances to cover these type of businesses."
Earlier this month, the Houston City Council amended a city ordinance to effectively ban the sexbot brothel from opening, with Councilman Michael Kubosh stating that the "last thing we need in the city of Houston is a robot brothel."
Earlier this year, the British Medical Journal published an editorial warning that human-robot sexual intercourse could harm both the individual and society.
Authored by Susan Bewley, women's health professor at Kings College London and Chantal Cox-George of St. George's University Hospitals NHS Foundation Trust, the editorial warned that there was a "paucity of an evidence base" to backup the claims that sexbots can reduce any criminal or unhealthy behavior.
"This might falsely reassure clinicians not to concern themselves with changing their current clinical practice," wrote the medical experts.
"However, an absence of evidence does not excuse the medical profession from discussing and debating the issues, as there will inevitably be consequences for physical, mental and social well-being."
The experts then called for more research on the topics, but stressed that medical professionals and the general public should err on the side of caution regarding claims of benefits from sexbot usage.
"Currently, the 'precautionary principle' should reject the clinical use of sexbots until their postulated benefits, namely 'harm limitation' and 'therapy', have been tested empirically," added the doctors.