Sexual Abuse Allegation Against Paul Pressler, Leader of So. Baptist Conservative Resurgence, Dismissed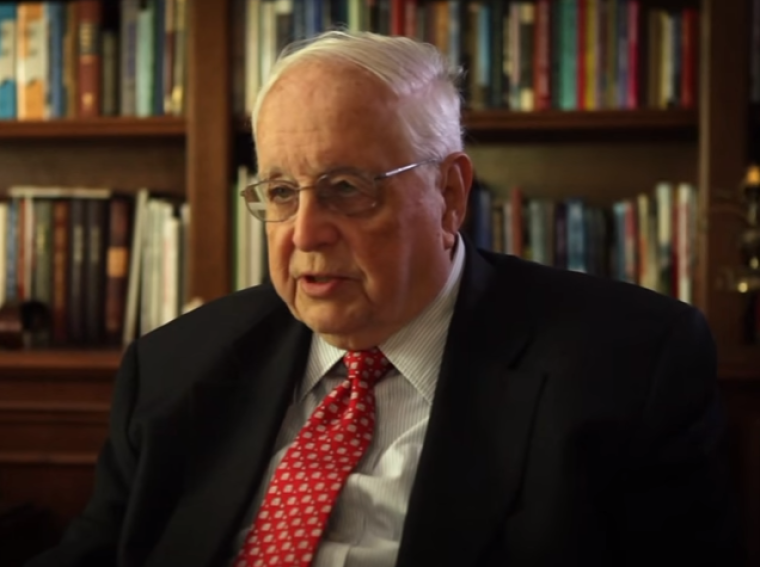 A Texas judge has dismissed sexual abuse and conspiracy charges against state district judge Paul Pressler, who is considered one of the engineers of the Southern Baptist Convention's conservative theological resurgence.
Baptist Press reported Thursday that an October 2017 lawsuit filed by Gerald Duane Rollins, 54, alleging sexual misconduct by Pressler, 88, and also sought to hold the Southern Baptist Convention accountable along with several of its affiliated institutions was thrown out.
Harris County District Judge R.K. Sandill dismissed every claim against the SBC because the statute of limitations had expired.
"The convention had multiple defenses in this case. The most basic defense was the fact that the convention committed no wrong and was not involved or connected in any way with the harms that Mr. Rollins alleged," SBC attorney James Guenther told the outlet.
"Additionally, the convention did not have control over or any duty to control Mr. Pressler or any of the other defendants. So none of the facts necessary to assert any valid claim against the convention was present. It was simply not responsible if another defendant in this case engaged in any wrongdoing." 
Sandill's order, a summary judgment, also extended to Rollins' allegations that Pressler abused him and other related claims, including that the SBC, Southwestern Baptist Theological Seminary, former Southwestern President Paige Patterson, Houston's First Baptist Church, Second Baptist Church in Houston, Pressler's wife, Nancy, and Pressler's former law partner, Jared Woodfill, had conspired to cover it up.
The ruling may be appealed.
Yet a slander and libel claim against the parties involved about a statement Rollins made in 2017 and breach of contract claims related to the settlement of a separate 2004 lawsuit Rollins brought were not dismissed.
Rollins' lawsuit claimed that Pressler sexually abused him for decades, beginning in the late 1970s when he was 14 years old; the abuse allegedly ended in 2004. Rollins first met the Texas judge at a young adult Bible study, led by Pressler, at Houston's First Baptist Church and later worked at his law firm.
In an August court filing the plaintiff asserted that the statute of limitations had not run out in this case because Pressler's alleged misconduct "became apparent" to Rollins "no sooner than November 2015 in a prison exchange between him and a prison psychologist" while Rollins served time for a DUI conviction.
Rollins alleged that abuse at the hands of Pressler set him on at path of lifelong alcohol and drug addiction that led to 11 arrests.
Sandill, who is vying for a seat on the Texas Supreme Court, determined Rollins' unsound mind defense to be "an issue of convenience and not an issue of fact," Baptist News Global reported on Wednesday.
In the 1980s and '90s Southern Baptists, the nation's largest Protestant group, experienced an intense struggle for theological direction of the denomination. Conservatives ultimately wrested control of the denominational agencies and seminaries that they said were dominated by liberals, and insisted upon a total affirmation of the inerrancy of Scripture; this period in denominational history is now known as the "conservative resurgence" by its proponents and the "fundamentalist takeover" by its detractors.
Pressler is also friends with Patterson, the former president of Southwestern Baptist Theological Seminary in Fort Worth, Texas, who is seen as the one of the major players, if not the main driver, who spearheaded the conservative resurgence.