Shirley Caesar Tells Girls Stop Twerking to 'Beans, Greens' in Viral 'U Name It' Challenge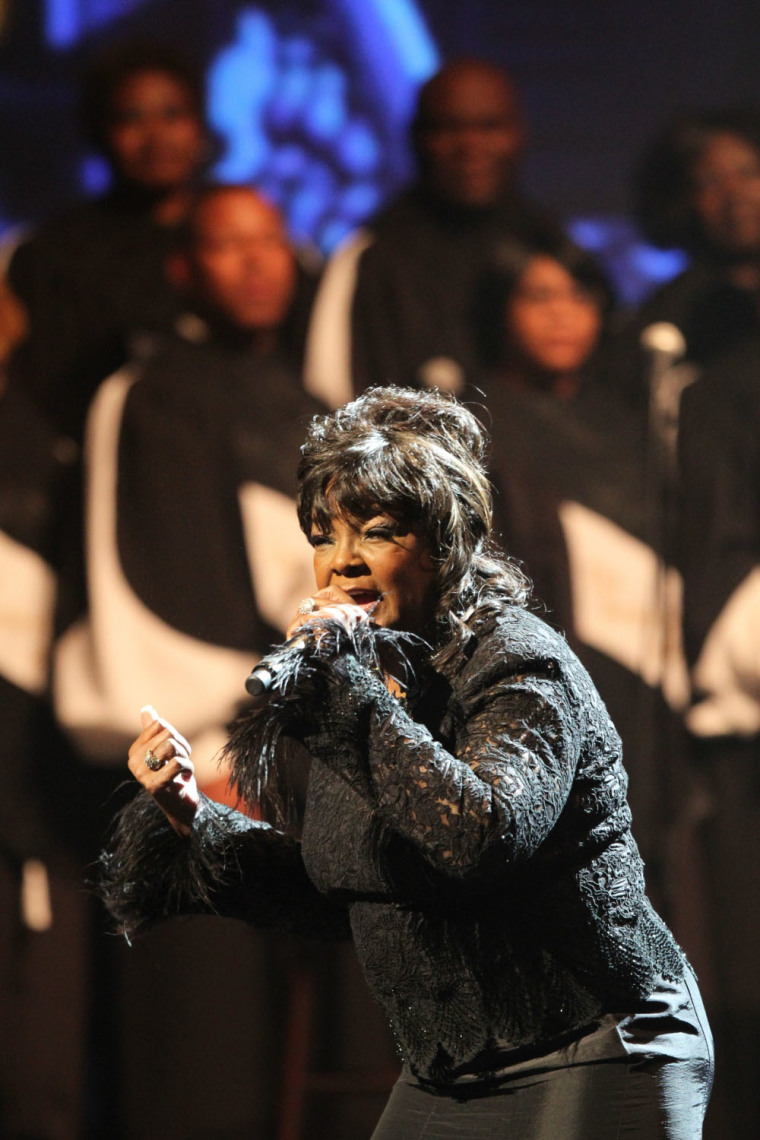 Pastor Shirley Caesar loves the fact that a song she recorded decades ago is getting remixed into a viral cultural sensation, but she's vehemently opposed to it being used in sexually suggestive twerking videos that are being posted online. 
Caesar is the 78-year-old pastor and gospel singer who first recorded the song called "Hold My Mule" for the 1988 album, Live in Chicago. Close to three decades later, one portion of the song where Caesar sings "I got beans, greens, potatoes, tomatoes," has inspired people of all ages, various forms of undress and sexual poses to dance to her song, including an elderly grandmother who twerks while holding onto her walker. 
While Caesar is grateful that even a small part of her music is reaching a new audience, she's dismayed by the manner in which the song is being used.
"I'm really excited about everything that's going on," Caesar told TMZ before explaining the concerns she has with the "U Name It" challenge. "When you look and see all the gyrations and especially the women. I can even put up with the dancing, but all of the shaking and the twerking and all of that. I just want everybody to know that I'm a gospel singer, I'm a born-again believer, I'm a pastor, and I don't ever want anything to bring a [negative] reflection on what I stand for."
Caesar's original song tells the story of a man named Shouting John who cannot sing or dance in church. However, John later realizes that he's blessed with "beans, greens, potatoes, tomatoes, lambs, rams, hogs, dogs, chicken, turkeys, rabbits. You name it," reads the lyrics of the song. 
The 11-time Grammy Award gospel singer who was honored with a star on the Hollywood Walk of Fame in June went on to explain the shock that she experienced as she watched some of the dance videos inspired by her song.
"There's those where they have women showing their rumps, their butts, I think they call it twerking. I want them to know that I see it as a sign of disrespect because I'm a pastor, I'm a gospel singer, and I love the Lord," she said in an interview with The Associated Press. "I'm shocked they would do that."
She added, however, that one positive aspect of the viral sensation is that her music is being heard by new generations. "They don't really know who I am unless their moms or their grandparents tell them. I'm glad," she said. "I mean, little 3-year-olds are singing, 'I got beans, greens, potatoes, tomatoes.'"
Despite some of the issues that she has with the suggestive dancing in the viral videos, Caesar admits that the entire phenomenon stemming from her "Hold My Mule" song is an overall blessing.
"I was excited. I'm just grateful that I've been chosen, that the Lord is blessing me like this," Caesar said. "This is a mind-boggling thing for me. Who would have thought that something like that would have gone viral?"