Should You Force Your Kids to Attend Church? Russell Moore Answers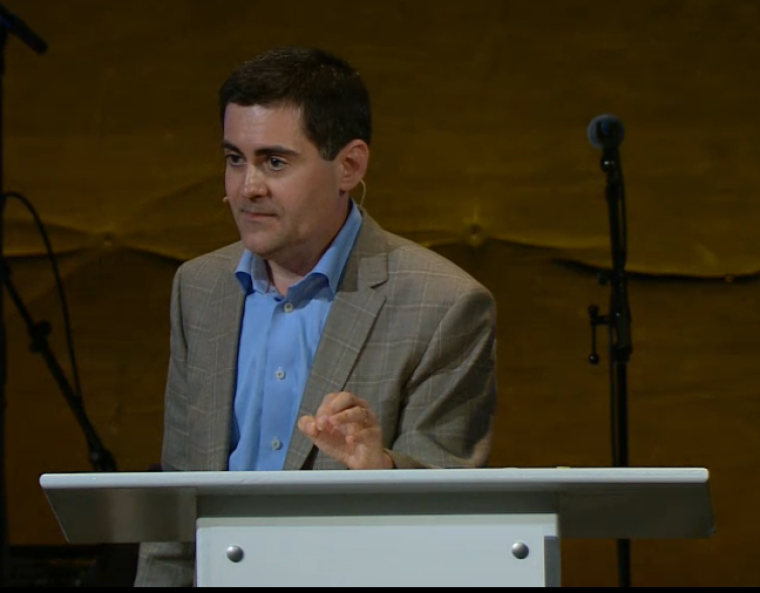 If you allow your children to stop going to church because they dislike it but insist they go to math class because it is good for them, those are "atheistic" priorities, according to Russell Moore.
In his latest Signposts podcast, the president of the Ethics & Religious Liberty Commission for the Southern Baptist Convention noted that he is often asked by parents whether or not they should make their children attend church, particularly if they do not enjoy going.
A mother recently told him of her child's dislike of church, and wondered if changing churches might be a way to resolve this.
First and foremost, "you have a responsibility as parent to be spiritual leader and discipler of your children, an evangelizer of your children," Moore said.
"Your primary calling is that of evangelist, and that means that you're giving priority to the gathered worship of the people of God, and being under the preaching of the Word of God and participating in the worship of the people of God."
Parents who want to ensure that their children have an education in math, reading, chemistry or any other challenging academic course because they know it is good for them but allow their kids to skip church because they do not like it, are showing their priorities. And such priorities are ultimately "atheistic," he said.
"What you're saying is 'what matters for you is external success' and 'what matters for you is that you're able to make it in the world,'" Moore said.
Foregoing church sends a bad signal, that the worship of God does not really matter.
As to whether or not changing churches is the solution to a child who does not like going to church, the question becomes why that is, Moore noted.
Perhaps the child finds the sermons boring and dull, but that is not a good reason to skip either, he maintained.
Moore recounted that he has an Anglican priest who told him that he does not think their children are bored enough, that there is something to be said for taking a break from endless entertainment and that children should regularly experience something more substantive and weighty.
Yet, he said, "there are often times when people think that they are bored, they think they are sort of disconnected from what is going on where the Word of God is nonetheless taking root."
But other problems within the church may be the reason kids spurn church.
Moore mentioned that he knows of children that were bullied during the children's programming, and others who had children who were unable to fit into the youth groups where an unfortunate meanness exists among the youth that the parents do not always notice.
Parents can take an opportunity to talk to their kids who do not like going to church about the sorts of things that God gives in life that are disciplines so that we ultimately are able to enjoy them but do not enjoy them yet, he said.
"Don't bark at your child ... don't shame [them]" about not wanting to go to church, he cautioned. Such an approach may close down communication channels with kids about important spiritual things.
Moore noted that when churches fail to have ways for children and teens to serve they do not feel that they are part of church and do not see the use in going.
"Find ways for your child to serve within the context of your church and I think you'll be surprised at how that will work on and transform the heart of your child," he said.