Shroud of Turin Is Authentic, Scientists Claim - New Evidence Reignites Debate (VIDEO)
The Shroud of Turin, which many believe to be the burial robe of Jesus Christ – is likely to be authentic in nature, Italian scientists have recently claimed.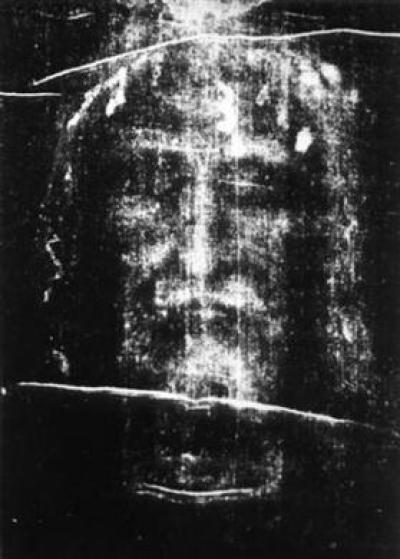 The ancient 14-foot long piece of cloth is said to hold remarkable imprints of a crucified man with long hair and a bearded face. However, critics insist the shroud in question is a forgery created in the Middle Ages, somewhere between 1260 and 1390.
Radiocarbon tests conducted in 1988 in Arizona, Oxford and Zurich seemed to prove that theory to be true, but were disputed due to claims that fibers from the cloth were used around that time period simply to repair the shroud, which would explain the skewed findings, The Telegraph reported.
Attempts in the past had been made to replicate the relic in order to prove that it is a fake, and although scientists from Italy's National Agency for New Technologies, Energy and Sustainable Development managed to create such a duplicate, they concluded that it would be impossible for anyone to have done the same with technology available in the Middle Ages:
"The double image (front and back) of a scourged and crucified man, barely visible on the linen cloth of the Shroud of Turin, has many physical and chemical characteristics that are so particular that the staining ... is impossible to obtain in a laboratory," the experts said.
The leader of the project, Prof Paolo Di Lazzaro, explained that their research was based purely on the scientific evidence at hand and left theological interpretations up to the "conscience of individuals."
Between 1978 and 1981, a group of 31 American scientists, called the Shroud of Turin Research Project, conducted 120 hours of X-ray and ultraviolet tests that arrived to the same conclusion.
"There are no chemical or physical methods known which can account for the totality of the image, nor can any combination of physical, chemical, biological or medical circumstances explain the image adequately," they said, according to the Telegraph.
A professor of chemistry at Pavia University, Luigi Garlaschelli, shared with The Independent: "The implications are... that the image was formed by a burst of UV energy so intense it could only have been supernatural. But I don't think they've done anything of the sort."
Shroud of Turin Not a Fake
The Shroud of Turin is kept in the royal chapel of the Roman Catholic Cathedral of Saint John the Baptist in Turin, Italy, and preserved in a temperature-controlled case. The relic, visited by millions of people each year, has never been formally denied or accepted by the Catholic Church.