Slain British Aid Worker's Brother Quotes Quran; Says ISIS Is About Extremism, Not Islam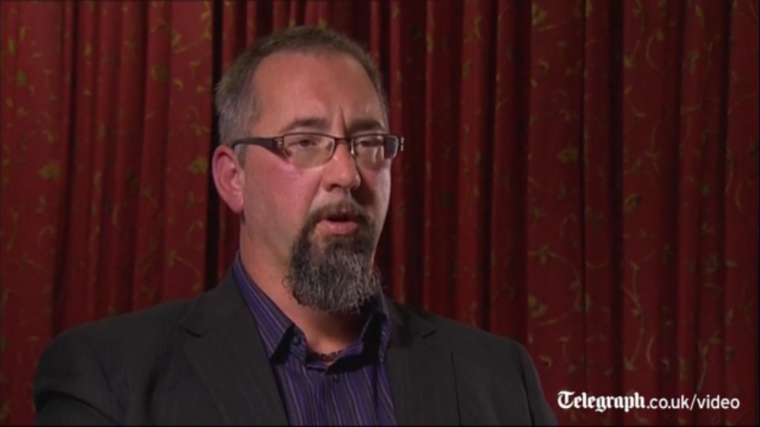 The brother of British aid worker David Haines, who was beheaded by ISIS, said Sunday that the Muslim faith is about love and peace and that the terrorist group that executed his brother symbolizes terror, not religion. He also recalled that his brother was about "love for all men."
"The Muslim faith is not to blame for ISIL, nor is it the fault or people of Middle Eastern descent," Mike Haines said in a statement Sunday, according to The Independent.
ISIS, or Islamic State or ISIL, released a video Saturday showing the beheading of 44-year-old Haines, the father of two who went to Syria to serve at a refugee camp.
"To my limited knowledge, Islam is about peace, it's about love," said Haines.
He also read from the Quran. "Never let hatred of anyone lead you into the sin of deviating from justice … Since good and evil cannot be equal, repel thou evil with something that is better," he quoted from the book, and said, "ISIL are not about religion, they're about terror."
According to BBC, Haines said he was not reacting with hatred because "my brother's life wasn't about hatred. It was about love for all men."
Haines' family has also said he "helped whoever needed help, regardless of race, creed or religion."
"Radicalization remains the biggest threat to the wholesale safety of every person in the world. Increasingly we are seeing more and more radicalization in every walk of life," the brother said. "It is not a race, religion or political issue – it is a human issue and it is in our everyday lives."
Haines said he and his family agree with the government that those travelling from the U.K. to fight with ISIS in Iraq and Syria need to be held responsible for their actions.
ISIS is believed to have hundreds of foreign fighters, including those from the United States and Europe. Its men have killed hundreds of civilians in Iraq. Numerous members of the Christian and Yazidi minorities have also been killed, and tens of thousands of them have fled their homes.
"We have been in constant contact with the Foreign and Commonwealth Office, the police and other authorities. We have, as a family, received all the support and cooperation that could under the circumstances be given," Haines said.
The gruesome video released by ISIS Saturday looked similar to the two previous videos showing the beheading of U.S. journalists James Foley and Steven Sotloff. The terror group threatened to kill another British hostage.
In the latest video, the masked executioner could be seen speaking with a British accent. "This British man has to pay the price for your promise, [British Prime Minister David] Cameron, to arm the Peshmerga [Kurdish] against the Islamic State. If you, Cameron, persist in fighting the Islamic State then you like your master Obama will have the blood of your people on your hands."
In the previous video showing the execution of U.S. journalist Sotloff, ISIS had threatened to kill Haines, who was working for a French international aid agency, ACTED, when he was abducted last March in Atmeh, Syria.
"The murder of David Haines is an act of pure evil. My heart goes out to his family who have shown extraordinary courage and fortitude," Cameron tweeted early Sunday. "We will do everything in our power to hunt down these murderers and ensure they face justice, however long it takes."
President Barack Obama also condemned the execution. "The United States strongly condemns the barbaric murder of U.K. citizen David Haines by the terrorist group ISIL," he said in a statement. "Our hearts go out to the family of Mr. Haines and to the people of the United Kingdom. The United States stands shoulder to shoulder tonight with our close friend and ally in grief and resolve."
ISIS, or Islamic State of Iraq and Syria, is an al-Qaeda offshoot, which wants to form an Islamic emirate in the Levant region through "jihad."