Small Japanese Village Claims 'Real Jesus' Died There at Age 106, Fathered Children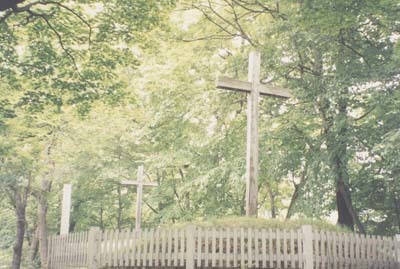 A small village in Japan claims to be the final resting place of Jesus Christ, arguing that the founder of Christianity got married to a local and had children.
Shingo, a rural community of about 3,000, claims to be the sight of Christ's tomb, where local legends say that Jesus came there after He was crucified.
A recent article by inquisitr.com noted that this claim is in "regional apocryphal religious writings known as the Takenouchi Documents."
"The writings claim the body that was crucified on that bloody Golgotha belonged to Jesus Christ's younger brother, Isukiri," the Inquisitr posted on Monday.
"They say Jesus lived a very normal life, much unlike the one He was accorded back in Jerusalem, where He was revered as a God who could easily perform unbelievable tasks and miracles."
Over the past several years, stories about Jesus that go contrary to what the Holy Bible explicitly says have garnered much attention.
Many stories, including some that are centuries old, have claimed that Jesus escaped the crucifixion, got married, had children, and died of natural causes far away from Jerusalem.
Many local legends, from England to Japan, have claimed that a younger Jesus visited there for some period of time, taking advantage of the lack of biblical records on Jesus' life from early years to age 30 when he began his ministry.
Matt Slick, president of Christian Apologetics and Research Ministry, told The Christian Post that the Shingo claim "has no merit at all."
"The Bible tells us that as a young boy He remained in subjection to His parents, Luke 2:51. This would require that He stay with his parents to take care of them, this was part of the Jewish requirement and law found in Exodus 20, in the 10 Commandments that says to honor your mother and your father," Slick explained.
"For him to have left and gone to another country would have violated that law. Jesus could not have done that. Furthermore, Jesus died on the cross (and rose from the dead) in Jerusalem. This was recorded by the eyewitnesses in the Gospels."
Shingo, Japan, is not the only location claiming to have the final burial place of Jesus. A city in Kashmir, India, also claims to have the tomb of Jesus at a site known as the Roza Bal shrine.
"According to the Roza Bal theory, Jesus lived until He was 80 years old in Kashmir, where got married and fathered several children. The Bible declared that Jesus ascended to heaven — Kashmir is known as 'heaven on earth,'" reported Palash Ghosh of the International Business Times.
"Moreover, many Kashmiris believe they are the descendants of one of the lost 10 tribes of Israel who fled the Assyrian occupation (suggesting that Jesus would seek refuge among his own people)."
As with other claims about the life of Jesus that are gaining attention in recent years, the Jesus going to Japan story has problems with its merit.
"These seemingly outlandish documents, which were allegedly found in 1936, were quite conveniently obliterated during the upheaval commonly referred to as World War II," noted Slate. "Skeptics believe the Takenouchi Documents were penned by cosmoarcheologist Wado Kosaka, who gained fame by attempting to contact aliens on live television."
Similarly, Ghosh of the IB Times reported that the Kashmir claim of being Jesus' real final resting place is not accepted among mainstream scholars or even the caretaker of the site, who reportedly told the BBC that it was only a myth.
"It's a story spread by local shopkeepers, just because some crazy professor said it was Jesus' tomb. They thought it would be good for business," the caretaker told BBC.
"Tourists would come, after all these years of violence. And then it got into the Lonely Planet [tourist guidebook], and too many people started coming."