Snoop Dogg Sings Gospel Verse 'I'd Rather Have Jesus'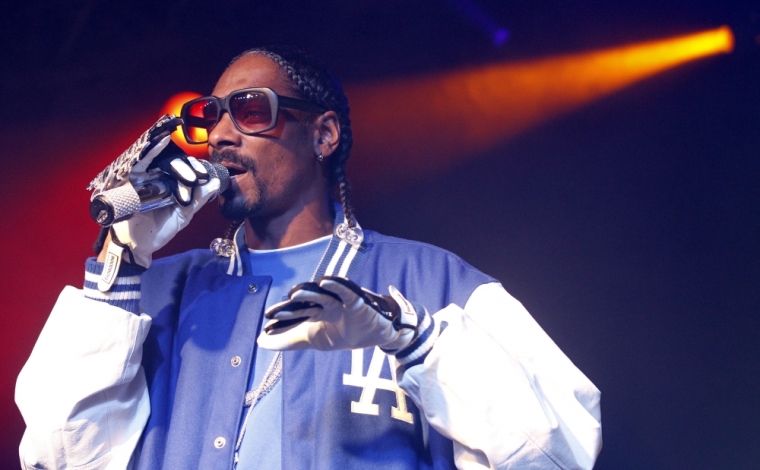 Snoop Dogg's recent Instagram post where he sings along to a popular gospel song probably won't make the cut on singing competition shows like "The Voice" or "Sunday Best," but that didn't stop the rapper from a little lighthearted crooning to a hit gospel tune.
In an Instagram post shared with his nearly 10 million followers on Sunday, the American Music Award-winning rapper sang along to Kirk Franklin's gospel hit "Silver and Gold" while filming what appeared to be his personal collection of silver and gold chains, jeweled Africa-shaped pendants, eyewear collection, and other glittering baubles.
"How you starting your Sunday morning off?" Snoop asks viewers, briefly focusing the camera on him — clad in a head scarf — before continuing to pan the room.
In what could be interpreted as irony, sarcasm, or a moment of transparency, the rap artist hovers once again over what appear to be his personal possessions when the song's lyrics ask the question posed in the famous Bible verse, Matthew 16:26: "What profit a man to gain the whole wide world and lose his soul?"
If the video is a reflection of Snoop Dogg's personal faith, it isn't the first time that the BET Award winner has been vocal about what he believes, which seems to be somewhat fluid.
After a visit with a Rastafarian priest during a trip to Jamaica in 2012, the rapper was inspired to change his name to Snoop Lion, The Christian Post previously reported.
"I want to bury Snoop Dogg, and become Snoop Lion," said Snoop. "I didn't know that until I went to the temple, where the High Priest asked me what my name was, and I said, 'Snoop Dogg.'"
He added, "And he looked me in my eyes and said, 'No more. You are the light; you are the lion.' From that moment on, it's like I had started to understand why I was there."
Snoop Dogg went on to say, "I have always said I was Bob Marley reincarnated. I feel I have always been a Rastafari. I just didn't have my third eye open, but it's wide open right now."
Snoop was raised as a Christian and said, as a child, he was pushed into the Baptist denomination, according to Premier Christian Radio. In 2003 the rap artist said, "As a kid, I was pushed into the Baptist church ... "
He further explained, "As an adult, I was able to seek out information on my own to find out that the Muslim religion, Rastafari, Baptist, Christian — that they all the same."
"They all God-fearing people and love is love. ... It's more based on life and a way of life and liberty as opposed to religion. Because religion is so false, because it's so past tense and written by someone who is not here. I feel like religion should be based on the way you live and the way you treat yourself and treat others."
Snoop Dogg is also linked to the black Muslim movement, having revealed in 2009 that he has joined the Nation of Islam after appearing in the group's annual Saviours' Day event alongside leader Louis Farrakhan.
Listen to Snoop Dogg sing "Silver and Gold" below: