So. Baptist Leader: 'Road Rage,' 'Loss of Transcendence' in US Causing Hostility to Faith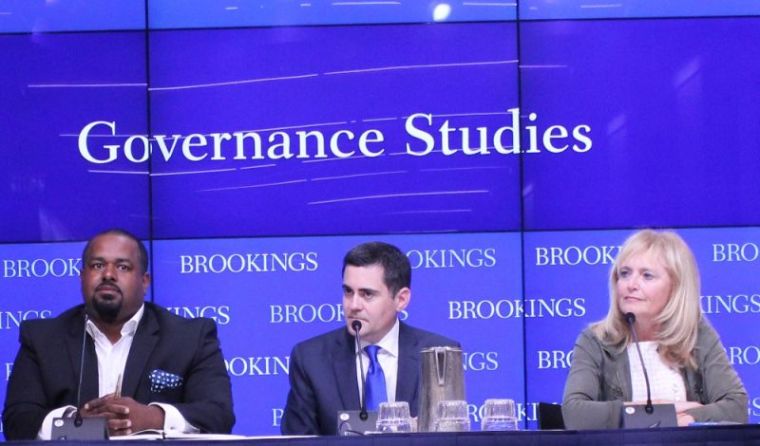 WASHINGTON — A kind of psychological road rage and a "loss of transcendence" has infected the American public square, leading to increased unrest in and a growing antagonism toward religious faith, said a prominent Southern Baptist leader.
Russell Moore, president of the Ethics & Religious Liberty Commission, cited a Colorado State University study from a few years ago that attempted to explain road rage. The study found that road rage could not be predicted on the basis of age of the driver, the make and model of the car. The only predictor was the presence of bumper stickers on the car, and the content of those stickers was irrelevant. The more bumper stickers on the car, the more likely the person would engage in road rage, the study found. And the researchers posited that this is the psychology of the sort of person who wants to broadcast his or her viewpoints to total strangers on the road.
"I think that is what has happened largely in the American public square, which I believe comes from a loss of transcendence," Moore said during a panel discussion Wednesday at the Brookings Institution.
Other panelists who joined the discussion on "Freedom of religion and conscience: Restoring civility, protecting pluralism" included NBC's David Gregory, former Obama administration official Joshua DuBois, and Katrina Lantos Swett of the Lantos Foundation for Human Rights and Justice.
They noted that the climate in the United States has become more hostile to religious faith, marking a shift from the environment of nearly 25 years ago when then President Bill Clinton signed into law the Religious Freedom Restoration Act, legislation that passed with near unanimity. The signing ceremony was attended and celebrated by people of many religions.
"When there is not a sense of transcendent purpose and meaning, people are going to try to find substitutes for that," Moore continued, adding that this serves to explain the phenomenon of people finding tribal identities in political movements and cultural arguments in a way that is not oriented toward solutions but about identifying with a particular standpoint, often passionately against another.
He explained that when he speaks to folks on the progressive, secular left who disagree with him on religious matters, he often encounters an underlying assumption that religion will one day disappear. And they think that if sufficient cultural and political pressure can be placed on religious believers of any stripe their convictions will eventually go away.
"That is demonstrably not the case around the world right now," Moore maintained.
Yet in conservative Christian circles, he noted that he has seen an embrace of "statecraft as ultimate," as though politics is everything.
He met a Christian who once asked him: "Why do we need to talk about religious liberty? Let's stop talking about defensive measures and go on offense."
"What you're assuming is that what is offense and what is moving the goal down toward the target can only be done by the state, when we are Christians. We believe that the most important reality that we have is the Gospel, the mission of the Church. But there is an assumption that that doesn't matter as much as achieving some legislative wins," Moore said.
"I think that has been a loss."
His words Wednesday echoed a theme he expounded on just prior to the presidential election last fall at the First Things Erasmus Lecture in New York City.
As CP reported at the time, the ERLC president, who was a vocal critic of then-candidate Donald Trump throughout the 2016 campaign, noted that many Christian conservatives have prioritized having political influence while forgetting an essential Gospel question: "What does it mean to be saved?"
"The religious right establishment is one big Wittenberg door, with an ever-expanding target where a nail should be," Moore said. "The movement's institutional matrix seems increasingly exhausted, resentful and at war with its own future.
"The important question is whether the religious right will have for them that Word above all earthly powers which no thanks to them abideth. The important question is whether a people defined by religion have for the world, good news," he concluded.
The Wednesday event was co-sponsored by the American Charter Project.