Some Liberty University Alumni Planning to Return Diplomas Over Falwell Support of Trump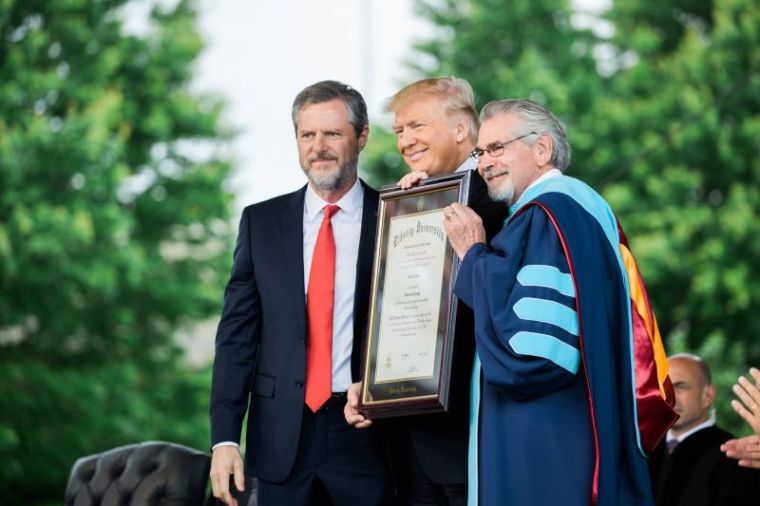 Some alumni of the Virginia-based evangelical Liberty University are planning to return their diplomas due to school president Jerry Falwell, Jr.'s support for President Donald Trump.
Although Falwell has been a supporter of Trump since early last year, some alumni have told National Public Radio that his latest defense of the controversial president is the final straw.
"I'm sending my diploma back because the president of the United States is defending Nazis and white supremacists," explained one 2006 graduate to NPR in a story published Sunday.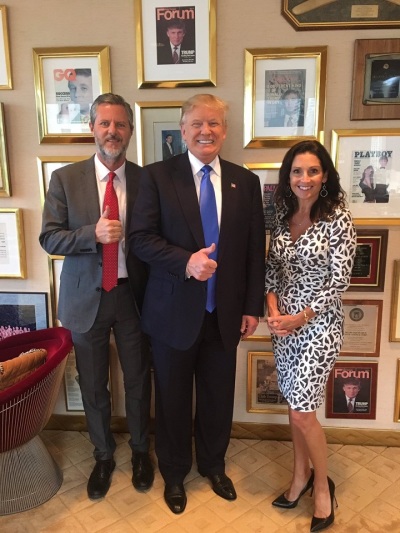 "And in defending the president's comments, Jerry Falwell Jr. is making himself and, it seems to me, the university he represents, complicit."
NPR also noted that some alumni had signed on to an open letter directed to university officials expressing outrage over Falwell's defense and Trump's comments about "both sides" being responsible for the violence.
"We're asking that Liberty University return to its stated values and accept that the pursuit of power is leading it into some dark places, and really repudiate that," explained an alumnus who helped write the letter, in an interview with NPR.
"The word in Baptist and evangelical circles is 'repent.'... You know, truly a turning away from wrong conduct."
Liberty University emailed a statement to The Christian Post on Monday afternoon in which they supported their alumni's right to express their displeasure with Falwell's ties to Trump. 
"Liberty University strongly supports our students' right to express their own political opinions, including any opposition they have to their school leader's relationship with this President of the US, just as other students may have opposed leadership of liberal institutions supporting previous Presidents," read the statement.
"The tactic of returning diplomas has been used by students of many other schools to draw attention to various causes, but let's also remember that those same diplomas are quite helpful in helping these graduates secure well-paying jobs."
The reported growth in alumni planning to return their diplomas comes in response to Falwell reiterating his support for Trump's response to the violence in Charlottesville, Virginia.
In an interview on ABC News on Sunday, Falwell echoed the praise for Trump's response to the Charlottesville violence, commending Trump's "willingness to call evil and terrorism by its name, to identify the groups, the Nazis, the KKK, the white supremacists."
"The only groups he identified by name as evil and causing what happened in Charlottesville were the Nazis, KKK, and the white supremacists. That's what I thought was bold and truthful," said Falwell.
When asked about his views on Trump's claim that "both sides" of the Charlottesville protests had decent people, Falwell replied that Trump "has inside information that I don't have."
"I don't know if there were historical purists there who were trying to preserve some statues," continued Falwell. "I think he saw videos of who was there. I think he was talking about what he had seen, information that he had that I don't have."
This is not the first time that Falwell's support for Trump has garnered negative backlash from the Liberty community.
When he first endorsed then-candidate Trump during the Republican Primary season, many students and alumni voiced opposition to Falwell.
"I think Jerry Falwell Jr. is being blinded by might and a lust that all that Trump has to offer in terms of the power to make America great again. I think those things are clouding his Christian convictions," asserted one alumnus to CP in January 2016.