South African Pastor, His Two Kids Killed in Their Home in Afghanistan; Taliban Extremists Targeted 'Secret Christian Missionary'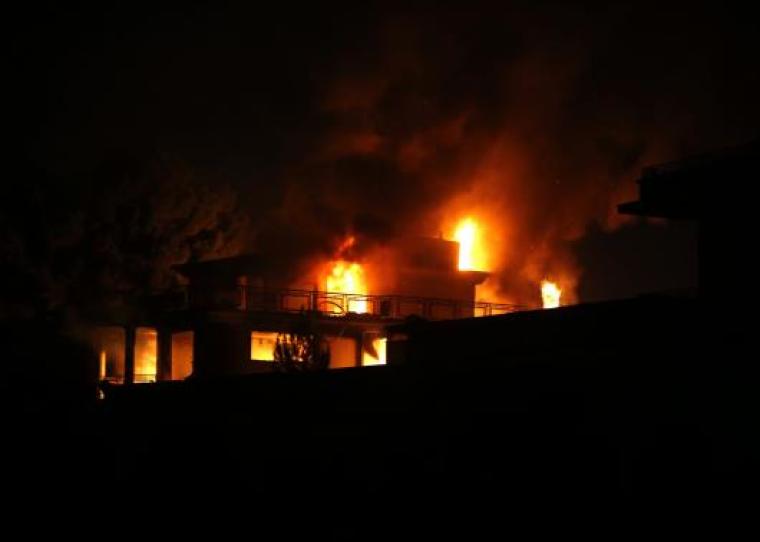 A South African pastor and his teenage children were recently killed by the Taliban in Afghanistan after three extremists attacked the compound they were living in because they believed he was a "secret Christian missionary."
Forty-six-year-old Werner Groenewald, a former South African pastor who was working for the U.S.-based education group Partnership in Academics and Development (PAD) in Afghanistan for the last 12 years, was killed, along with his son and daughter (aged 17 and 15), in a coordinated three-hour Taliban gunfire and explosion operation on the PAD residential compound in the capital city of Kabul on Nov. 29.
Groenewald's wife, Hannelie, was working during the attack and not present at the guesthouse the family was staying at. With her husband and two kids gone, Hannelie Groenewald has lost her family and most of everything she owned.
"Everything burnt down. Hannelie went to the house today and there's nothing," Hannelie's sister, Riana du Plessis, told local news outlets. "She is still in Kabul and we are trying to get her out of the country as well as repatriate the bodies."
A friend of Werner Groenewald, Achmed Kariem, posted online a description of the attack which he says started when a grenade was thrown into the compound. Kariem added that one Afghan was also killed and others injured.
"The men were carrying machine guns, grenades and wearing suicide vests," Kariem wrote. "A taliban spokesman said it was targeting a secret Christian missionary and foreign invaders' intelligence center. We honour these three heroes of faith who have given their lives for those who hated them."
Taliban spokesman Zabiullah Mujahid took to Twitter to officially claim responsibility for the attack. He also stated that the compound clearly housed a "secret missionary center."
"A spate of deadly martyrdom attacks have rocked important targets in recent days," Mujahid added.
Du Plessis further noted that the Groenewalds' "life mission" was to train and support Afghans and that the Taliban thought the family was actively evangelizing Muslims.
"The Taliban thought that they were trying to convert Muslims to be Christians. They targeted my brother-in-law, Werner," du Plessis said.
The reverend of a South African congregation that the Groenewalds attended described the family's impact in Afghanistan.
"Their passion was to have a positive influence, a transforming influence in the community," the Rev. Willem Badenhorst of Moreleta Park, Pretoria congregation said. "We are deeply hurt and I could see the tears this morning when I announced it to the congregation."
PAD said in a statement that despite the attack, the organization will still provide educational resources in Afghanistan.
"The attack … by multiple gunmen included one who detonated a personal explosive device killing three and injuring other staff members. In the midst of the unprovoked attack, Partnership in Academics and Development remains committed to providing education resources for Afghan citizens," the PAD statement reads. "We are caring for all staff and their families as they grieve the loss of their friends and co-workers and nurse the wounded. We honour their commitments to the people of Afghanistan."
The three Taliban extremists involved in the attack were killed by Afghan security forces. The incident has also caused the Kabul police chief to resign.