South Carolinians: We Can Trust Jeb Bush
South Carolinians: We Can Trust Jeb Bush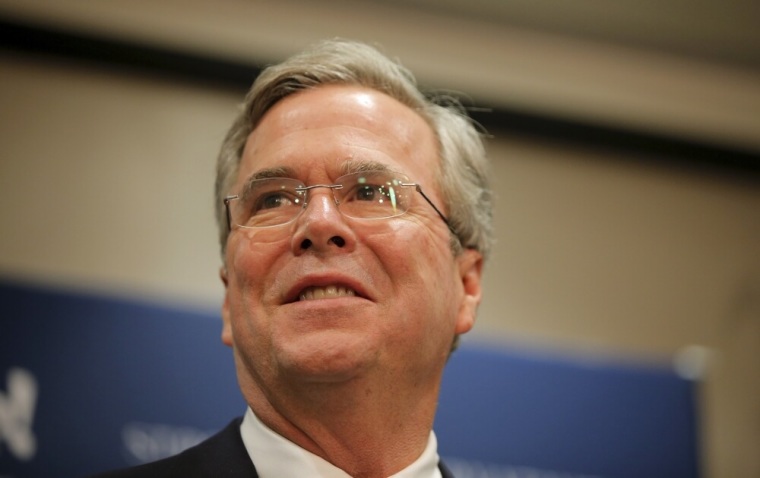 America has always needed a president who is committed to the family, religious liberty, and the rights of the unborn. But we especially need that kind of president right now. Justice Antonin Scalia's death has created a vacancy on the Supreme Court, and it is crucially important that we elect the right person to appoint his replacement.
That's why I'm asking my fellow citizens of South Carolina, who have an enormous opportunity to shape this presidential race, and indeed all primary voters in this country, to join me in voting for Governor Jeb Bush.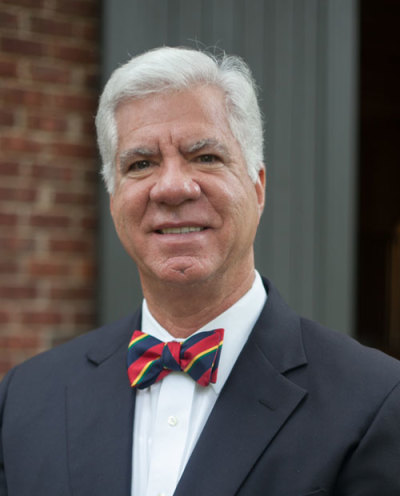 As a former president of the Family Research Council and a past resident of the State of Florida, I can attest to Jeb's strong character and commitment to the causes that are of great concern to social conservatives. In Florida, Jeb was a stalwart defender of Judeo-Christian values, and I believe he is far and away the best choice to be the next president of the United States.
As Governor of Florida, Jeb had the most pro-life record of any governor in America. Governor Bush banned partial-birth abortion; passed a law requiring parental notification when minor girls were seeking an abortion; prevented state Medicaid dollars from being spent on abortion; defunded Planned Parenthood; and made Florida the first state to adopt a Choose Life license plate to raise funds to promote adoption. Thanks to Governor Bush's leadership, adoption rates in Florida nearly doubled and the state's abortion rate declined twice as fast as any other state in the nation.
Governor Bush is committed to fighting for a culture of life as president. He would make passing U.S. Senator Lindsey Graham's legislation to ban abortions after 20 weeks a priority, and he would follow President Reagan's example by moving quickly to defund Planned Parenthood through executive action.
Governor Bush has also demonstrated a strong commitment to protect our right to fully exercise our religious beliefs. He believes that those who hold traditional views of marriage — whether they are bakers or photographers or florists — should be free to act on those views, and not be forced to participate in same-sex weddings. He understands that requiring religious organizations like the Little Sisters of Poor to cover contraceptives in their health plans violates their deeply held religious beliefs.
When they think about religious people, some progressives immediately look to see who it is that they are oppressing. Governor Bush knows better.
At Liberty University he rightly said, "There is no more powerful or liberating influence on this earth than the Christian conscience in action."
Religious liberty will be far safer with him in the Oval Office.
Values voters in South Carolina should back Governor Bush because of his commitment to fighting for conservative judges. This past weekend Americans lost a giant on the Supreme Court, and Senate Republicans are right to honor Justice Scalia's memory and legacy by using their constitutional powers to delay the appointment of his successor. The balance of the Court simply cannot be entrusted to President Obama, who has shown blatant disregard for the rule of law and the Constitution. The voters should decide who will make this critical appointment by choosing the next President, and I urge them to choose the man with the best track record of appointing constitutional conservatives to the bench: Jeb Bush.
This is perhaps the most important issue in this election, and yet it has received very little attention until now, even in the faith community.
In addition to Justice Scalia's replacement, the next president of the United States could have the opportunity to appoint as many as three more Supreme Court justices, shaping the future of the nation's highest court for a generation. Jeb Bush is the only candidate running for president who has explained in detail how he would fulfill the important responsibility of nominating judges to the federal bench. He would nominate experienced judges with proven records of fidelity to the rule of law. His nominees would follow the Constitution instead of attempting to rewrite it. And he would insist that they have proven records of doing so.
We are about to witness the liberal Democrats in Washington fighting for one of their own to replace Justice Scalia. They will fight just as hard to defeat conservative judicial nominees, and no one is more capable of fighting for their confirmations than Jeb. My fellow voters in South Carolina can look to Jeb's record in Florida on judges to know just how seriously he takes the role of the Court.
In Florida, Governor Bush fought to reform the way judges were selected so that liberal insiders would no longer have a leg up. He fought for conservative judges who have been praised for their intellect and commitment to limited government. No one else running for president comes close to having Governor Bush's credentials on judicial appointments. Rulings like the one this summer that required all states to grant official status to same-sex marriages illustrate the importance of electing a president who will nominate and fight for conservative judges who will merely interpret the law and the Constitution, rather than rewrite them. Jeb Bush is the conservative we can trust on this vital issue.
I have known Jeb Bush for more than two decades. He is a man of deep faith and conviction. He is a leader who is willing to fight for our conservative principles. That is why I will be voting for Jeb Bush in the South Carolina primary, and respectfully urge voters all over this nation to support Governor Bush in their primaries as well. He will be a president who will protect our Constitution, and make us proud.
Ken Connor is the Chairman of the
Center for a Just Society
in Washington, DC, the former President of the Family Research Council, and a nationally recognized trial lawyer.