Southern Baptist Pastor Resigns Amid Accusations He Sexually Molested Teenage Girls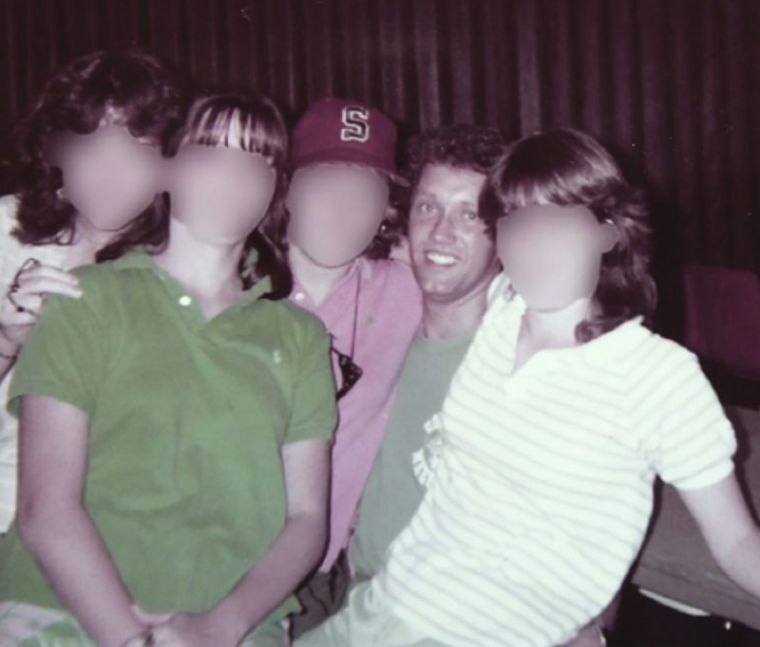 Southern Baptist Pastor John Finley has resigned after 31 years at the helm of Bartlett Hills Baptist Church in Bartlett, Tennessee, following accusations that he sexually molested two teenage girls over 30 years ago while serving at a church in Texas.
The 62-year-old Finley resigned in April after church staff and leaders confronted him about detailed allegations they received from women who said they were repeatedly sexually abused by Finley when he was their youth group leader at Travis Avenue Baptist Church in Fort Worth in the 1980s.
"I made some poor choices and was involved with two females in inappropriate behavior," Finley said in his resignation speech before the congregation on April 8, The Star-Telegram reported this week. "There was no sex. Both ladies were over 18. In the best interest of our church, I choose to resign immediately."
His accusers, whose names have not been made public, claim that what Finley told his congregation in his resignation speech was a lie. They told the Texas newspaper that they were between the ages of 15 and 17 when they were abused by Finley, who was in his mid-20s at the time.
In addition to unwanted kissing, Finley is accused of inappropriately touching the girls on their breasts and buttocks. The pastor is also accused of touching one of the girl's backsides with an erect penis and even making one of the girls touch his erect penis with her hand.
Since Finley has not been at Travis Avenue Baptist Church since 1986, the women claim that attempts have been made over the last 15 years to alert Bartlett Hills Baptist Church in Tennessee about Finley's abuse.
But it wasn't until after the accusers sent a letter to six church staff members and leaders on April 3 that Finley felt compelled to resign.
"Six staff and church leaders received a letter on April 3, 2018, containing the allegations and a request that John Finley be removed as pastor. That same night we met with John Finley, showed him the letter, and questioned him about the allegations," Ted Rasbach, chairman of the Bartlett Hills Baptist Church Personnel Committee, told The Christian Post in an email Monday. "We ended that meeting and met a second time on April 5, at which time Finley announced to us he would be voluntarily resigning, which he did on April 8 during our worship service."
According to one of the accusers, she initially tried to contact the Tennessee church in the late 1990s when she wrote letters to the head of the deacon board and the then-personnel chairman. The woman told the Star-Telegram that she even had a phone call with one of the church leaders about the situation.
The church was then alerted again about the allegations after one of the women sought counseling from a current pastor at Travis Avenue, Scott Floyd, in 2003. After doing his own research, Floyd contacted two Bartlett Hills church officials to present his findings in a letter sent in January 2004. He told the newspaper that he also called Finley directly about the matter and urged him to receive professional counseling.
"The first thing he said to me is, 'I knew this day would come,'" Floyd said.
After Floyd sent the 2004 letter and spoke with Finley, Finley received professional counseling, the church confirmed.
"We, the recipients of the April 3 letter, were not aware of any attempts to reach out to our church until we received the April 3 letter," Rasbach wrote in his email to CP, adding that the recipients of the letter also received a copy of Floyd's January 2004 letter. "Dr. Floyd had told us also he had spoken to two officials of the church by phone in 2004, but he could not provide us with names when asked. Our leadership team could not confirm with any of our church leaders from the period of 2003-'05 that they had received a letter or a phone call from Dr. Floyd."
The women filed reports with the police in Fort Worth in January 2018. One of the women accused the pastor of abusing her several times between the ages of 15 and 17. The other accuser also says she was assaulted off and on for a period of two years when she was a teen.
As the alleged abuse took place under the supervision of Travis Avenue Baptist Church, Floyd and head Pastor Mike Dean have done all they can to try and right the situation for the women.
"What I was hoping to do is make other people aware of what he had done in the past," Floyd told the Star-Telegram. "I was trying to contain the likelihood he could do anything else."
The news of Finley's resignation comes as the Southern Baptist Convention has faced its own #MeToo movement of sorts in recent months.
Weeks before Finley resigned, teaching Pastor Andy Savage at Highpoint Church in Memphis resigned after a woman came forward alleging he had coerced her to perform oral sex on him over 20 years ago when she was 17.
More recently, former Southwestern Baptist Theological Seminary President Paige Patterson resigned in late May amid controversy and backlash surrounding his past comments about women, abuse and divorce.
In the midst of the Patterson controversy, former SBC President Steve Gaines asked for forgiveness on behalf of the entire congregation.
"On behalf of the SBC, I ask for the forgiveness of all women who have been hurt by these comments and the issue of ill treatment of women within churches in particular," Gaines said at the time. "I believe we should esteem and regard women in the same way Jesus did during His earthly ministry,"
"Women are created in the image of God and are of great value and worth," he added. "The church especially is no place for misogyny or disrespect for anyone."