Spice Girl Geri Halliwell Says She Conceived Baby Boy After Asking God to Prove He 'Exists'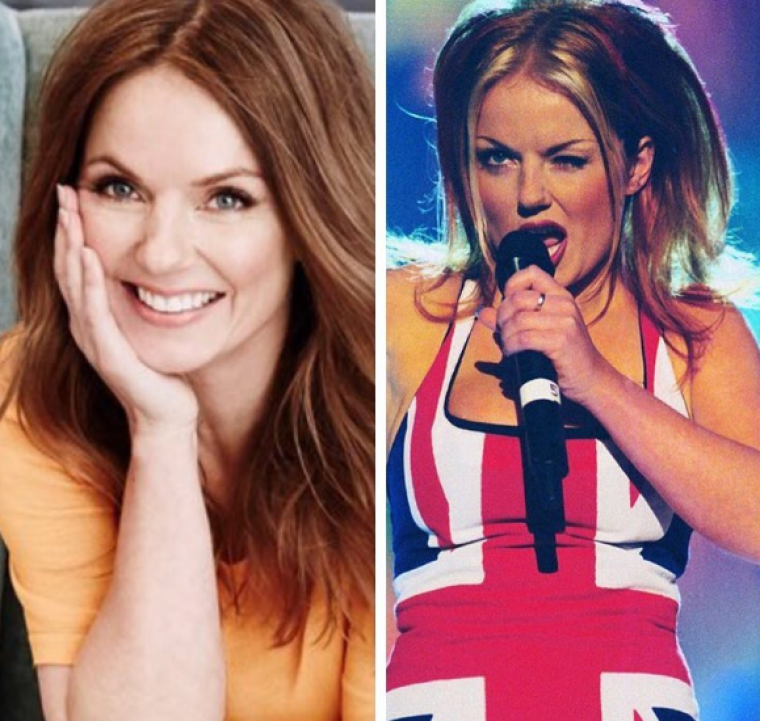 Former Spice Girl Geri Halliwell says she became pregnant two months after she asked God to prove He "exists" by helping her conceive a child naturally.
Halliwell, popularly known as "Ginger Spice," told The Sun that she struggled to conceive her second child with husband Christian Horner and believes the birth of her son was a "gift" from above.
"I really wanted to have another baby and I'm older now, and you think, 'Oh, is that possible?'" the 44-year-old said. "I thought, 'Maybe it's not for me."
Halliwell had her first child, Bluebell Madonna, in 2006 from a previous relationship and wanted to give her husband a child.
"Bluebell, my daughter (from a previous relationship) said to me, 'Please don't give up,'" she said. "Sometimes in life, when our back is against the wall, you suddenly think, 'Maybe I'm not running the show here, maybe there's something bigger than myself.'
"I actually said a prayer. I went, 'God, if you exist then I'll have a baby naturally.' I swear on my life that's what I did. I put my hands together and I prayed, and two months later I got pregnant. It was really bizarre. I was like, 'OK, that's testimony that sometimes in life maybe there is something bigger,'" Halliwell continued.
The singer gave birth to her son, Monty, in January.
"This little baby, Monty, felt like this little gift from something bigger, whatever we choose to believe in. I just did acupuncture and prayer and that was it," she added.
Halliwell quit the Spice Girls in 1998 and recently told to the U.K. tabloid that she has regrets.
"I don't want to hurt anyone's feelings and I'm sorry I disappointed the fans," she said. "Looking back, we can all be very wise in hindsight. I think, 'Ooh, I could have done that a bit better.'"
In hindsight, Halliwell said she would not have left the group so abruptly but knew that she needed to because of the direction the group took musically.
"They went off to make a third album, which I think was very authentic to them," she explains. "They had to make that R&B album, which I'm not ... I don't know how to write R&B music, I really don't. I don't have that."
Halliwell continues to make music, however, and has since reunited with two of her former bandmates, Emma Bunton and Melanie Brown. The three formed the trio GEM and she says she can't wait to hit the stage together.
"I absolutely adore the girls and would welcome to share that stage space with them at any point and at any time. ... People like it when people come together. They like the relationship, the magic," she stated.