'Star Wars' Actor John Boyega Thought He'd Only Star in Christian Movies but Chose Secular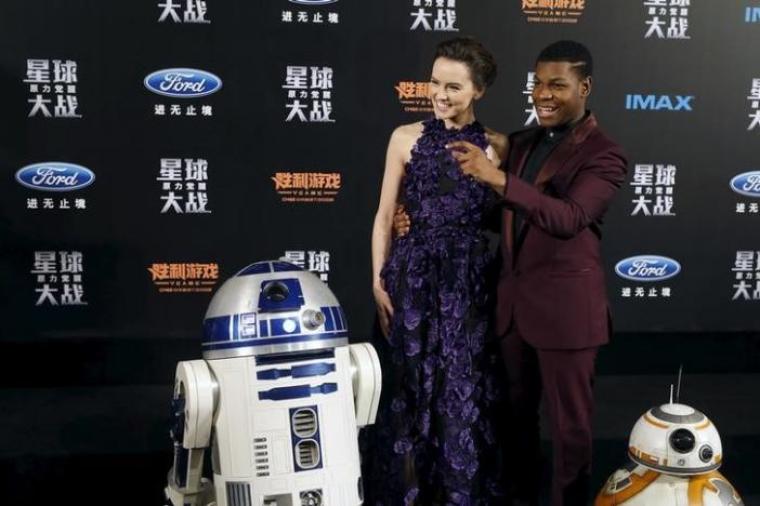 John Boyega, best known for playing Finn in the 2015 and 2017 "Star Wars" films, says he first assumed he would only act in Christian films in his career because of his strong religious upbringing.
While attending a screening of "Star Wars: The Last Jedi" at the IMAX Cinemas in Lekki, Nigeria, on Dec. 26, Boyega revealed to those in attendance that he was raised Christian and thought he'd use his talent in that capacity as well.
"I thought because of my religious background, I would specifically go for a market that was based in spirituality, but then I would realize that wasn't for me, so I went secular," Boyega said at the end of the screening.
According to the Nigerian publication konbini.com, the actor grew up watching mostly "Mount Zion movies." Mount Zion Movies are a popular hub of media where people can find and watch African movies.
While in the theater, the actor, who's of British Nigerian descent, also revealed that he was trained by Mike Bamiloye and his wife, Gloria Bamiloye — the founders of Mount Zion Drama Ministry and Mount Zion Television.
Boyega said the film "Ayamatanga" was one of the Mount Zion movies he remembers watching as a child. He also listed Nigerian movies "Blood Sisters" and the "Aki & Pawpaw franchise," which he said he watched with his family.
"The first movie that we watched was from Genevieve Nnaji — I think 'Blood Sisters.' Then we started watching 'Rita Dominic' and 'Aki & Pawpaw movies'," he said.
"The fact is when your parents are Nigerian, it doesn't matter where you are. When you get into your house you are in Lagos," he said.
In 2015, The Telegraph reported that Boyega's father wanted him to become a preacher.
"Ms. Early, who was Boyega's drama teacher from age 9 to 14 at Theatre Peckham, said there was a 'bit of a problem' over whether his parents would allow him to pursue acting as a career. His father was a preacher and he wanted him to be a preacher too," she said. "I had a chat with John's father when he was about 12 or 13.
As long as John stayed out of trouble they were quite happy. And as John made his way, his father began to think there was some wisdom in it."
Boyega has yet to star in a faith-based movie but his success so far has landed him on Forbes' list of the top-grossing actors of 2017.