'Star Wars: The Last Jedi' Plot: Fan Favorite to Die?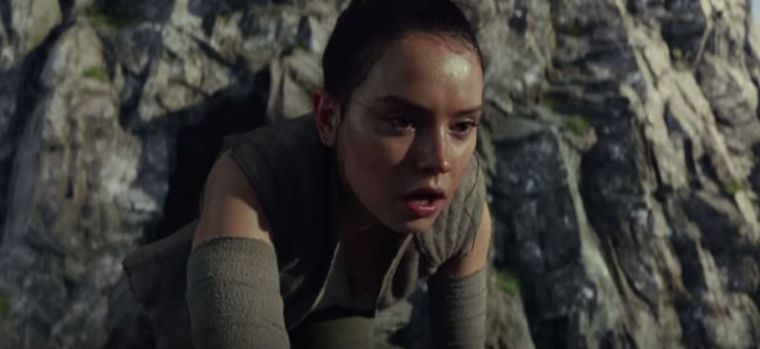 Following the trend of "Star Wars" movie series, "Star Wars: The Last Jedi" promises to be a turbulent period in the timeline of the sequel trilogy. New hints point to a character that may meet a heroic death as the trilogy shifts to a darker direction.
John Boyega, who plays Finn, deflects questions from Variety about the plot of the new movie. "That's me dodging your question because Disney has spies everywhere. If I answer this, I get killed, and I'm not in episode nine," he joked.
Boyega did hint that the movie will be different from the previous one. "It's a different take, darker, bigger. Someone will say: 'How do you get bigger than "Force Awakens?"' But it's crazy," he explained.
Life in the "Star Wars" galaxy is perilous for the Resistance, and even more so for the pilots working for the rebel group. Oscar Isaac, who takes on the role of Resistance pilot Poe Dameron, hinted as much in an interview with GQ.
Isaac revealed that the fighter pilot was living on borrowed time even back in "Star Wars: The Force Awakens." In a conversation with J. J. Abrams, the actor learned the initial fate of his character.
"He opens the whole movie! And then, he dies," Abrams explained. It would not be the first time Isaac had such a role in a high profile movie, having done just that for "The Bourne Legacy." The actor pointed that out: "I'd done that before."
"Set up the plot for the main guy and then die spectacularly," Isaac explained.
Plot leaks and rumors about the upcoming "Star Wars: The Last Jedi" hinted at a massive ship being completed by the First Order in secret.
With the new ship, which is said to be called the Super Star Destroyer, the Resistance movement is in grave danger. Could a mission to destroy this new Death Star stand-in give the opportunity to Poe Dameron to make a last stand?
Fans can find out when "Star Wars: The Last Jedi" gets released to theaters in December this year.