Steph Curry Making Christmas, Easter, Christian Holiday Films Under Unanimous Media Brand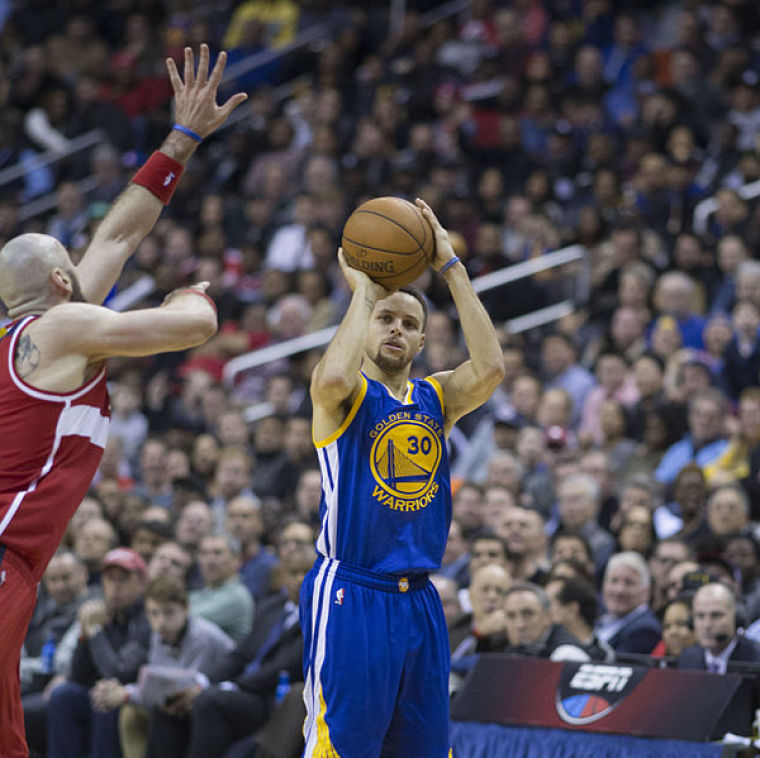 Steph Curry is best known for being the sharp-shooting guard who doubles as the face of the Golden State Warriors franchise, but in the near future, he and his team at Unanimous Media are looking to entertain audiences all over the world with movies.
Back in April, Curry and Unanimous Media inked a "wide-ranging, multiyear development deal" with Sony Pictures Entertainment, according to The Hollywood Reporter.
Curry also told the site that he wants to use the platform given to him by Sony "to affect the world positively."
The deal involves TV, electronics, gaming and even virtual reality. Early on though, Curry and his team at Unanimous Media are focusing on developing films.
New details about these film projects were shared by Curry while speaking recently to Variety.
Curry has long been outspoken about his Christian faith and he's letting his values and beliefs dictate the kind of content he will produce with his media company.
Among the projects already in development are concepts based on Christian holidays including Easter and Christmas.
Another project in the works is an animated biblical story, though more details about this remain unavailable at this time.
The project that appears to be the most fleshed out at the moment is known as "Church Hoppers." This Unanimous project is said to share some similarities with the Owen Wilson and Vince Vaughn-led comedy "Wedding Crashers."
In "Church Hoppers," a "jilted" groom will be going from one church to another together with his friends in search of the woman he wants to marry.
Aside from faith-based films, Unanimous Media might also end up producing movies that are more family-oriented or that are focused more on sports.
Faith, family and sports are three subjects Curry wants to feature prominently in his projects.
At this point, more details regarding Curry's possible TV ventures remain unavailable.
Aside from working behind the scenes with his friends and associates at Unanimous Media to make movies and shows, Curry himself might even land a starring role in one of his production company's projects.
Curry said, "I need to be successful. But I'm not afraid of being in front of the camera, so if that opportunity ever came along, I'd definitely jump for it." He even said he would bring in coaches to help him understand the finer points of acting.
Though Curry is open to acting one day, he's not as excited about pursuing a music career, saying that the track he released with fellow NBA MVP James Harden in the past will be the extent of that and that he's content to leave singing in the studio to the pros.