Stephen Baldwin Performs First 'Spirit-Filled' Performance as Thief on the Cross (Interview)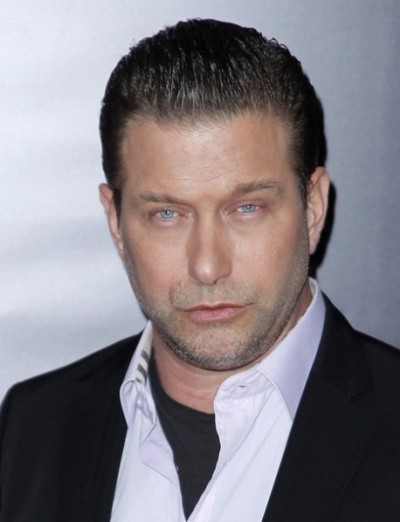 Actor and popular Baldwin brother Stephen Baldwin says that after many years in acting he finally performed his first spirit-filled performance in the new film, "Heaven, How I Got Here: A Night With the Thief on the Cross."
In the powerful one-man performance of the thief on the cross, Baldwin acts out the unique filmed stage adaptation of a deeply moving narrative based on Pastor Colin Smith's book, Heaven, How I Got Here: The Story of the Thief on the Cross. The 60-minute film, now titled "Heaven, How I Got Here: A Night With the Thief on the Cross," is set 2,000 years after Jesus' death.
"The production lays out the stark reality of the thief's salvation: he never went to church, he never made a contribution in the offering plate, he never memorized a Bible verse, and he never served the poor. He hung on the cross at the brink of death, and in an act of desperation he called out to Jesus and was saved," the synopsis reads.
Baldwin says it was the "unique narrative" that caught his attention.
"I really can't say it any other way, it just seemed like how many chances do you get to play the thief on the cross? I don't care what movies I've been in or who I've worked with, as a communicator and an artist this was just a really cool opportunity," he said to The Christian Post.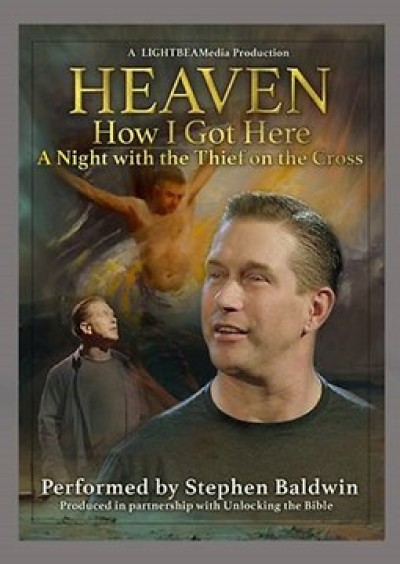 Baldwin had originally performed the one-man play in 2015 at The Orchard Evangelical Free Church in Arlington Heights, Illinois. After much praise from the sold-out crowds of over 5,000, he thought to film it and make it portable.
"The one thing I had to do in this experience was when it came to asking the obvious question of, 'How do you play the thief on the cross?' That's a pretty interesting question to ask oneself. So I really had to go into prayer about it and just ask God to lead me and show me even in the emotional part of it," Baldwin explained of his role.
"This probably is my first spirit-filled performance as far as I know because I asked the Lord to help me in that way. I hadn't done much theater in my life so there was multiple reasons why I should not have done this in the natural mind, but I knew the Lord was calling me to it."
The New York native was blown away by the positive response of the play and knew it was because God was divinely intervening on his behalf.
"I've been doing the acting thing for quite some time," he said. "Since I got saved I had not been doing anything like I did previously, so to find something so creatively challenging was a lot of fun."
Praying for a supernatural powerful performance was not the only thing the 50-year-old did. He revealed that he also sought God for a word that would help him truly embody the thief on the cross.
"I basically said as well, 'What's one thought or a word, Lord, that I could foundationally start this journey to have an understanding of where this person was coming from?' Surprisingly for me, the word I felt came back from prayer was humility," Baldwin maintained. "I didn't understand that until I continued doing the rehearsals and I was discovering how to play the words. I realized that it was this journey, this arc of understanding true fear of God and humility that was the thing that inevitably opened [the thief's] heart and mind for him to tell the savior, 'Hey, remember me.' That's an important thing because I really think that a lot of folks overlook the humility it takes to stay connected to Jesus."
In the last two or three years, Baldwin, who is also a director, producer and author, has focused heavily on ministry, charitable good works and humanitarian works. According to his book, The Unusual Suspect, the famous Baldwin brother became a born-again Christian after the 9/11 attacks and has been doing ministry ever since.
His role in "Heaven, How I Got Here" is another glimpse into what's to come for him. It's the first film production that's being distributed by Baldwin's new company LIGHTBEAMedia.
When asked how he keeps his walk with God strong and authentic in the midst of his busy life, he explained his routine as "quite simple and boring."
"I wake up every day and I act as if every day is church. I don't say that to be smarmy or anything like that, but that's what I really do each and every day," Baldwin shared. "I try to have the discipline to have a Christ consciousness as best as I can. For me, the way that works is to open my eyes every morning and literally start my day with the Lord as best as I can, even if it's just for a few minutes."
The former "Apprentice" contestant said he dedicates himself daily to pray and really speak with the Lord in his heart and in his mind throughout the day.
"In that connectivity, it's almost like every day is Sunday. I don't see six days for me as a struggle and the seventh day on Sunday, in the house of God, those couple of hours where I just sigh this big breath of relief, no I'm sighing this breath of relief every single day as best as I can," he continued.
The longtime Trump supporter said that he's excited to be able to share projects like the filmed version of "Heaven, How I Got Here."
"We just want people to have the opportunity to have a piece of content that is completely relatable so that people can share with others," Baldwin concluded.
Baldwin is currently busy working on another LIGHTBEAMedia movie with his partner Mike Lindell, inventor of MyPillow, and said he's starting production shortly on another film in Puerto Rico.
"Heaven, How I Got Here: The Night With the Thief on the Cross" is now available for digital download on ChristianCinema.com.
Stay tuned for part two of our interview with Baldwin in which he gives advice to Christians worried about the events happening in the world and shares his thoughts on the Trump presidency so far.