Steve Harvey Cites Ecclesiastes 9:11 to Encourage People Not to Give Up on Life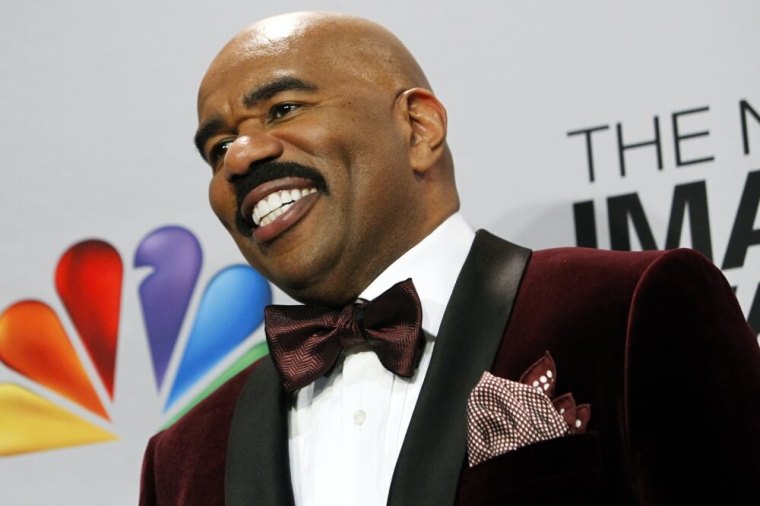 Steve Harvey is sharing his mistakes and past tragedies to encourage people to trust in God to get them through their hardships and suffering.
In an op-ed published by The Huffington Post last week, the 59-year-old comedian-turned-television host encouraged people not to quit when times get tough.
"I was talking to this man in the airport and we got to talking about God's grace and I started looking back at my life and the countless mistakes I've made in my life. Mistakes that got blown up in the media and mistakes y'all don't even know about," Harvey wrote. "Just like you, I've been in pain. But hang on man! "
The "Family Feud" host, who also hosts a radio show and has his own production company, decided to also focus on Ecclesiastes 9:11 during his motivational moment.
"If you keep your faith in God ... there is an appointed time for you and it'll bust open for you. It'll never bust open if you quit," he said. "This journey we're on ain't about who gets there first, it's about who hangs in there until the end. The race isn't given to the swift but to him that endureth to the end."
Harvey has been transparent about his faith and shortcomings for some time, working behind the scenes to encourage people with God. Earlier this year, Harvey shared God's message to him when he suffered from being homeless.
"I sat down and started crying, but a voice said, 'If you keep going, I'm going to take you places you've never been,'" he recalled, in the cover story for People magazine back in May. "It was like God said, 'Don't quit, you're almost there.'"
Before the accolades, Harvey had to overcome two failed marriages and poverty before marrying his third wife, Marjorie, in 2007.
"I've lost it all twice and had to start over. I had to struggle through two marriages before finding this one. … I didn't have nothing," an emotional Harvey told Alabama State University graduates where he received an honorary doctorate earlier this year, according to the Montgomery Advertiser.
"In every single moment of adversity in your life, two things are going to happen: There's going to be a lesson and there's going to be a blessing. If you let the adversity crumble you, you will lay there and wallow in the failure, but life is 10 percent what happened and 90 percent what you're going to do about it."