Street Preacher Acquitted After Being Charged With Hate Crime for Warning Against Islam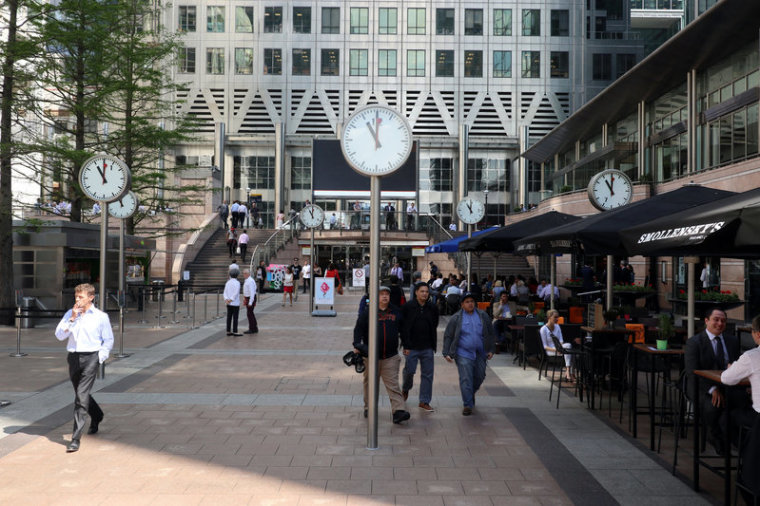 A Nigerian missionary preacher who was charged earlier this year of using "threatening and abusive language" in London for pointing out the links between Islam and terrorism has been acquitted.
Christian Concern reported Monday that 62-year-old Oluwole Ilesanmi was charged with an "Islamophobic" hate crime by police over a sermon he preached in June, which attracted the complaints of a Muslim and two political activists.
Ilesanmi reportedly insisted that there was a connection between terrorism and Islam, and said that the Bible is the only truth, urging people to give their lives to Jesus Christ. He was charged by police under Section 5 of the Public Order Act.
Christian Legal Centre's allied solicitor, Michael Phillips, argued in written submissions before the Crown Prosecution Services that U.K. law grants the pastor freedom of speech. The case was later dropped.
"I am in the United Kingdom to bring back the true message of the gospel that Christians many years ago brought to Nigeria. I have seen firsthand what sadly many Christians have suffered in Nigeria firsthand. It is ironic that I was accused of exactly what the Muslims are doing in my country and so many other countries around the world," Ilesanmi said after his victory.
"When will the UK wake up and realize that submission to Islam is not the answer, that only the Lord Jesus Christ is the answer to the UK's problems? I was interviewed, charged and put on trial for being a hate preacher."
"I have never been such a person, I have only preached about the love of Jesus. But the most loving thing that a preacher can do is tell people the truth not just about the gospel but also about false religions, such as Islam," he added.
CLC Chief Executive Andrea Williams accused the police in the U.K. of not appearing to understand that street preachers are protected under the law.
"We are proud to represent street preachers from all over the world who sadly are being arrested and put on trial more and more frequently," Williams said.
"We would urge the police to educate their officers so that innocent Christians don't continue to be arrested."
Christian Concern has tackled several cases this past year concerning preachers being charged with hate speech in the U.K.
American evangelist Daniel Courney saw his guilty sentence overturned last week, after it was declared in September that he had used "threatening and discriminatory language" while preaching to Muslims in Lincoln.
Courney denied the central complaint in the case against him, namely that he had called a Muslim woman "ISIS," in reference to the Islamic State terror group, and that he had told her to "go back to your country."
"I came to the United Kingdom with its rich Christian history, to bring back the message of Jesus Christ," Courney explained. "The message is a simple one: repent and believe in the Lord Jesus Christ and do not follow false religions."
In another case in March, the Bristol Magistrates' Court in the U.K. initially convicted two Christian street preachers, Michael Overd and Michael Stockwell, of public order offenses for saying Muslims are going to Hell and Jesus is the only way to God.
The preachers won their appeal in June, however, with Overd asking: "How many times must we go to court before there is respect for the law?"