Sudanese Pastors Now Free After Facing Death Penalty on Bogus Charges: 'I am Born Again,' Pastor Yat Michael Says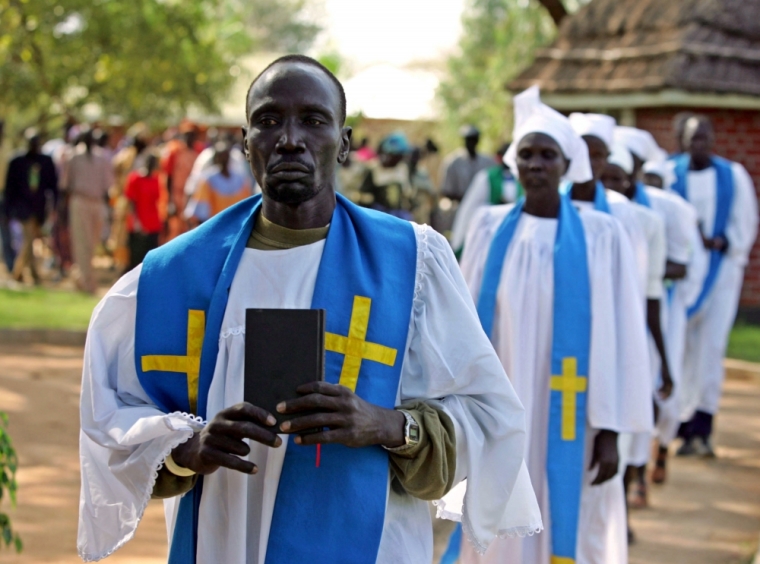 Two South Sudanese Presbyterian pastors who faced death penalties on charges of espionage have been freed from prison after months in detention following a judge's order for their release on Wednesday.
As previously reported, pastors Yat Michael and Peter Yein Reith were arrested by Sudanese authorities last winter and detained without charges and prevented from access to their family and lawyers until March 1.
They were eventually charged with various crimes against the state, including criminal conspiracy, espionage, promoting hatred amongst the sects, blasphemy, undermining the constitutional system, obtaining official documents and disturbing the peace, two charges of which were punishable by death.
Khartoum Judge Ahmed Ghaboush ruled that the two men have served enough time in prison and demanded their release. Although the men were released, Michael was convicted of inciting hatred among sects, while Reith was convicted of disturbing the public peace.
"The sentence they served in prison is enough, release them immediately and return the mobile phones and laptops," Ghaboush was quoted as stating.
Christian Solidarity Worldwide, an advocacy group that has closely monitored the case, confirmed the pastors' release Wednesday morning.
"I am feeling free because I was in jail for many months," CSW quoted Michael as saying. "I have become like I'm born again."
The two men reportedly sang and rejoiced with their families after they were released.
Their imprisonment had created an international outcry with numerous international human rights groups petitioning for their release, calling for the Sudanese government to honor the religious freedom and constitutional rights of its Christian citizens.
"We are very happy now we are free because of your prayers," Reith was quoted as saying by the American Center for Law and Justice. "Thank you for all that you have done for us. God heard your prayers and we are free! With the help of Mohaned [Mustafa] and his team, they do great work for us and God uses him."
Faith McDonnell, director of religious liberty programs at the U.S.-based Institute on Religion & Democracy, wrote in a statement to The Christian Post that despite the prisoners' release, the fight for religious freedom in Sudan is not over.
"God has answered the prayer of people all over the world in bringing freedom to Pastor Michael and Pastor Peter," McDonnell wrote. "We were overjoyed this morning to learn of the acquittal and are grateful to the pastors' courageous attorneys who worked for the pastors' freedom and who continue to fight for true religious freedom in Sudan. Now human rights and religious freedom activists must continue to push the Sudanese government so that legal battles are no longer necessary and Christians' religious freedom and property rights are respected."
In May 2014, Christian mother Meriam Ibrahim was sentenced to death for apostasy from Islam because a the court ruled that she should have followed the religion of her Muslim father. During her detention, Ibrahim was forced to give birth to her second child with her legs chained, which she claims caused her baby to be born with disabilities.
Ibrahim was released in June 2014 by order of a Sudanese appeals court.
Earlier this summer, 12 Christian girls were walking home from a church function in Khartoum and were arrested by police for violating Shariah clothing restrictions because they were wearing skirts and trousers.
Although the girls were released, 10 were still charged for violating dress code. At least one of the girls has been forced to pay a fine or do jail time.
"We continue to urge Sudan to uphold its constitutional guarantees for freedom of religion or belief and its responsibility to promote and protect this right under international law, in order to preserve Sudan's pluralism and diversity," CSW's Chief Executive Mervyn Thomas said in a statement.