Suspected Drunk Driver Loses Mother in Fatal Car Crash; Family Seeks Help With Burial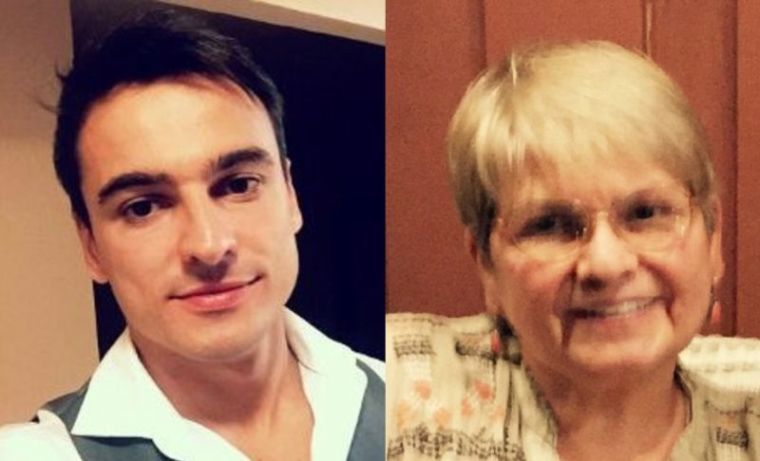 A California man who police say is suspected of driving drunk caused a grisly four-car collision on Highway 92 Saturday night that took the life of his own mother.
According to the San Mateo County Coroner's Office and California Highway Patrol, 34-year-old Arsen Tarkovskiy was driving his mother, Saida Magomedova, 70, in a 2009 Mercedes-Benz coupe at about 8:44 p.m. when he veered into oncoming traffic.
The westbound vehicle crossed over the double-yellow lines and ran into the left sides of an eastbound 2002 Honda and 1998 Pontiac, then hit a 2003 Volvo head-on, the CHP said.
Tarkovskiy's mother died at the scene while he had to be extricated from the wreck, The Mercury News said. He was hospitalized with serious injuries and arrested on suspicion of felony DUI and vehicular manslaughter with gross negligence.
Once he has been released from the hospital he will be transferred to the San Mateo County jail.
Tarkovskiy describes himself as a senior power transformer assembler for Delta Star Inc., on LinkedIn.
When contacted Wednesday and asked if the company had reached out to the family, a representative said: "It has all been handled. We are taking care of it. We have [reached out to the family]."
A GoFundMe campaign is now trying to raise $20,000 to help with Magomedova's memorial expenses.
"On Oct. 21, an unexpected tragedy occurred. In a fatal car crash, Saida lost her life. She was a loving mother and an amazing friend. Everyone who knew Saida knows what an incredible loss it is," Sasha Kolesnikov wrote on the campaign.
"Her son, Arsen, sustained major injuries. While he is in the hospital, fighting for his life, we need to raise money to cover the cost of his mother's funeral expenses.
"It is hard to make sense of such senseless loss, let's please keep the Magomedova's family in our thoughts and prayers. And please help us with donations, so we can honor Saida properly," the appeal ended.
As of Wednesday afternoon just over $4,500 of the $20,000 goal had been raised.
Others injured in the crash include the driver of the Volvo, a 30-year-old woman from Half Moon Bay who was treated for minor injuries. The Honda and Pontiac drivers did not report any injuries.
Investigators are urging anyone who witnessed the accident or can confirm what Tarkovskiy was doing before the crash to call CHP at 650-369-6261.
The CHP and California Office of Traffic Safety launched a new Statewide Impairment Reduction campaign on Oct. 1 that is intended to reduce impaired driving. It is expected to end Sept. 30, 2018. Each injury and death represents a preventable tragedy, the CHP said in a release on Tuesday.
"Law enforcement throughout the state continues to do their part by removing impaired drivers from the roadway," CHP Acting Commissioner Warren Stanley said, noting that he hopes the aggressive education and enforcement campaign will "deter drivers from making the poor decision to drive impaired."