SWBTS Trustees Affirm Paige Patterson Firing Despite Opposition, Approve Search Committee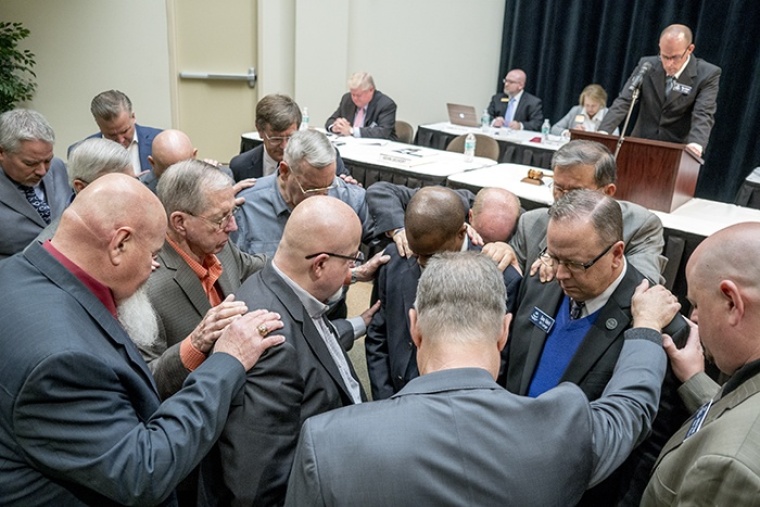 Southwestern Baptist Theological Seminary's board of trustees voted this week to uphold the executive committee's decision to fire former president Paige Patterson and are moving forward with the plan to find his replacement.
The Texas-based Southern Baptist seminary announced that the board of trustees voted during its fall meeting held Monday through Wednesday in Fort Worth to affirm the institution's presidential search committee, which was appointed in August by board chair Kevin Ueckert in August.
In light of opposition to Patterson's firing, the board ratified the actions taken by the executive committee since the board's last full meeting, according to a news release.
Those actions include the termination of Patterson in May after the former SWBTS president and former Southern Baptist Convention president was accused of mishandling rape allegations brought to him by students.
The termination and stripping of retirement benefits came about a week after Patterson had stepped down from his role as president and was appointed president emeritus in the wake of backlash over two decades' old comments he made about divorce and spousal abuse.
This week's vote to affirm the firing came after motions related to Patterson's termination were discussed at the Southern Baptist Convention's annual meeting in June.
One motion sought to fire the 12-member SWBTS executive committee responsible for Patterson's termination. As Patterson has been a key Baptist leader for decades and was twice elected president of the SBC in the 1990s, some Baptist leaders were upset with how the executive committee handled the situation.
Other motions regarding the SWBTS trustees included ones asking the SWBTS board of trustees to reconsider their decision on Patterson.
According to Baptist Press, a motion asking the board of trustees to "consider revisiting their original decision concerning Paige Patterson" was referred to SWBTS.
At the meeting this week, trustee Jonathan Richard introduced a motion to the board of trustees to ratify "the executive committee actions since the last full board meeting."
Baptist Press reports that Richard's motion overwhelmingly passed with no more than four "no" votes out of 34 trustees present.
Wayne Dickard, a retired pastor and trustee from South Carolina, was one of those who voted against Richard's motion to affirm the executive committee's decision. In an interview with Baptist Press, he argued that the executive committee's handling of the Patterson situation was flawed.
He opposed the fact that the executive committee waived a requirement for 10 days' notice to be given before executive committee meetings in April and May.
However, Texas pastor and trustee Bart Barber told BP that he voted for Richard's motion and stated that the relationship between Patterson and the executive committee had become strained.
SWBTS' presidential search committee chairman Danny Roberts addressed the trustees at the meeting and offered an update on the search.
Roberts explained that the committee has already met twice and received "dozens of recommendations."
Additionally, Roberts announced that the search committee appointed a faculty/student advisory committee that has organized town hall meetings, at least three prayer sessions and even conducted a survey of students and staff.
According to Roberts, the resources provided by the advisory committee will help the seminary "discern God's man for this position."
"We have made great progress, we feel very encouraged, and we are firmly convinced that the Lord is going to lead us directly to the man whom He has already called," Roberts was quoted as saying.
This week, Patterson is helping co-teach a weeklong ethics course at Southern Evangelical Seminary in North Carolina with SES President Richard Land. 
 "There is no one from whom I have learned more about the Christian faith than Dr. Paige Patterson," Land told The Christian Post. "[As for] anyone who objects, it is a free country and no one is being forced to listen or go online and engage in the course. If they don't like it, they don't have to listen. There are lots of folks who do want to listen."