Sylvia Browne Dead at 77: Psychic Said Her Powers 'Come From God'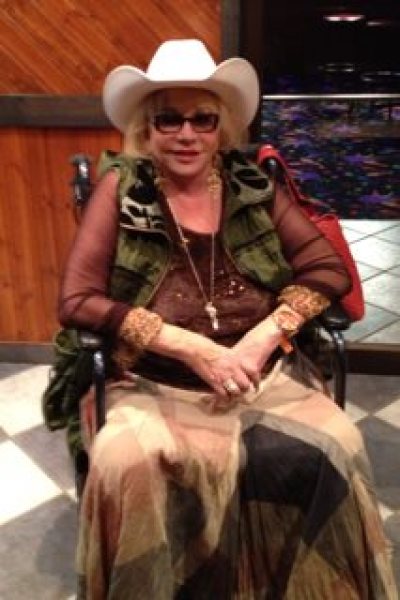 Sylvia Browne died Wednesday, Nov. 20, at the age of 77. Browne was a prominent figure for those who believed they could see into the future, and Browne firmly believed that her special powers came directly from God, though she was heavily criticized for many of her predictions and claim that she was given information from God and angels.
Browne's biography states that she firmly believed in God but never forced her clients, or anyone she spoke to during a session, into believing as she did. One of her key phrases was, "It does not matter if you believe in God because God believes in you."
She often appeared on Montel Williams' talk show, offering advice and guidance about the future to his guests. However, according to one website, the Skeptical Inquirer, out of 115 predictions she made on the show, she was never accurate.
"I come from 300 years of psychics," Browne told Larry King during an interview. "I believe it comes from God … I am nothing more than a tool. I am [a psychic] because I am," she claimed before stating that psychics cannot do anything for themselves in order to further or better their own lives, such as predict lottery numbers.
"You go through the tunnel and you go to a beautiful place full of museums … we're nothing but ghosts in their world," Browne told King when asked about what she thought happened after death.
On Sept. 10, she posted the following to her Facebook page: "If you are afraid to die, you will not fully live." Whether or not that was foreshadowing of her own death is unknown. In a bit of irony, though, Browne told King that she would die when she was 88, yet passed away at the age of 77.
Browne was not without controversy, though. Her most famous incident came when she told Amanda Berry's mother that her daughter was dead. However, her prediction was proven wrong and Berry was rescued from captivity earlier this year. She was heavily criticized and called a "grief vampire" for offering advice to families searching for the truth and being a distraction for police trying to solve the case.
Many Christians also criticized Browne for her visions, which she claimed were from God. They often cited Matthew 7:15, which states, "Watch out for false prophets. They come to you in sheep's clothing, but inwardly they are ferocious wolves."
Browne never claimed to be a prophet, but by claiming that she received insight from God, she placed herself as one of importance, even though that information often turned out to be erroneous. "If ever there was a time to be grateful and relieved for being mistaken, then this is that time," Browne posted in response on her website. "Only God is right all the time."