Calif. synagogue shooting: 1 woman dead, 3 injured; suspect detained by authorities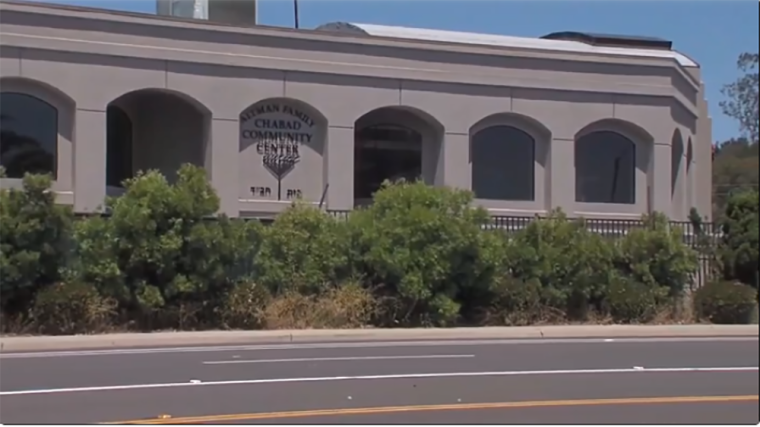 One woman was shot dead and three others were injured at the Chabad of Poway synagogue just before 11:30 a.m. Saturday, the last day of Passover.
A 19-year-old San Diego man believed to be the shooter has been detained by authorities, who will hold a news conference later today to provide updates about the suspect and those who were injured, which include at least two adults and one girl.
"As the suspect fled the scene, an off-duty U.S. Border Patrol agent who was in the synagogue at the time of the shooting opened fire on the suspect, missing the man but striking his vehicle, Sheriff Bill Gore said," NBC San Diego reports.
The suspect's vehicle was spotted by a San Diego police officer who was en route to the scene. As the suspect pulled over he jumped out of his vehicle with his hands up and was taken into custody, San Diego Police Department Chief David Nisleit told the NBC news station. 
The injured were taken to Palomar Medical Center. The Associated Press reported that the hospital said it was treating four injured people.
The city of Poway is located about 20 miles from San Diego and has a population of around 50,000, The Wall Street Journal reported.  
"Hate has no place in ANY community ... least of all Poway. We will put our arms around each other and walk through this tragedy as the family we have always been and always will be," Mayor Steve Vaus wrote in post on Twitter Saturday. 
"I want you to know, this is not Poway," Vaus added at a news conference where he described the shooting as a hate crime. "We are grateful to those in the congregation there that engaged the shooter and prevented this from being a much more horrific incident."
President Trump, who also described the shooting as a hate crime, called Vaus to offer assistance.
"My deepest sympathies go to the people that were affected, the families, their loved ones," Trump said to reporters on the South Lawn of the White House. "Obviously looks right now, based on my last conversations, looks like a hate crime. Hard to believe. Hard to believe."
"We're some doing very heavy research," the president added. "We'll see what happens, what comes up. At this moment it looks like a hate crime, but my deepest sympathies to all those affected and we'll get to the bottom of it. It looks like the person was apprehended."
"I appreciated the president's call from Air Force One offering assistance following the tragic shooting in @cityofpoway - I told him Poway will stand together and wrap our arms around the victims of this senseless, hateful act," Vaus tweeted. 
This is a developing story. Facts might change as updates are provided by authorities.