Syrian President Assad: Putin Is the Only World Leader Protecting Christians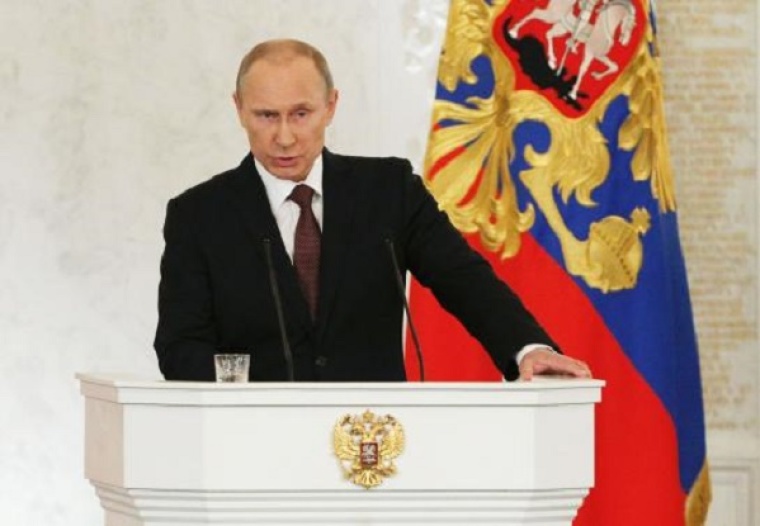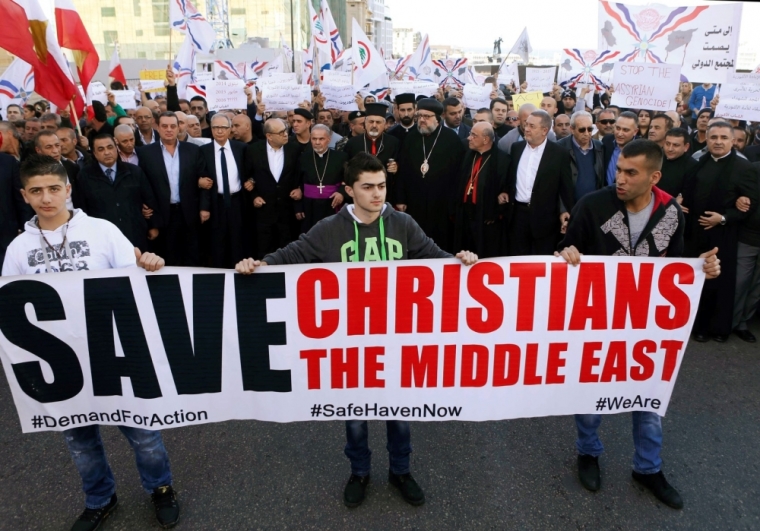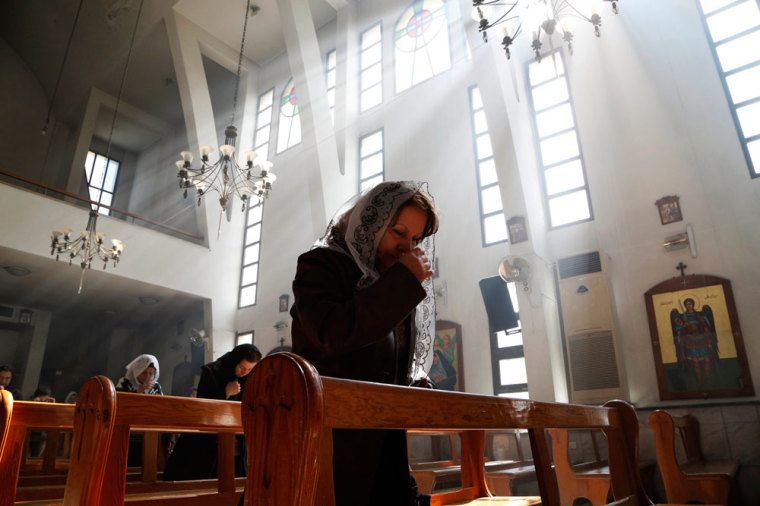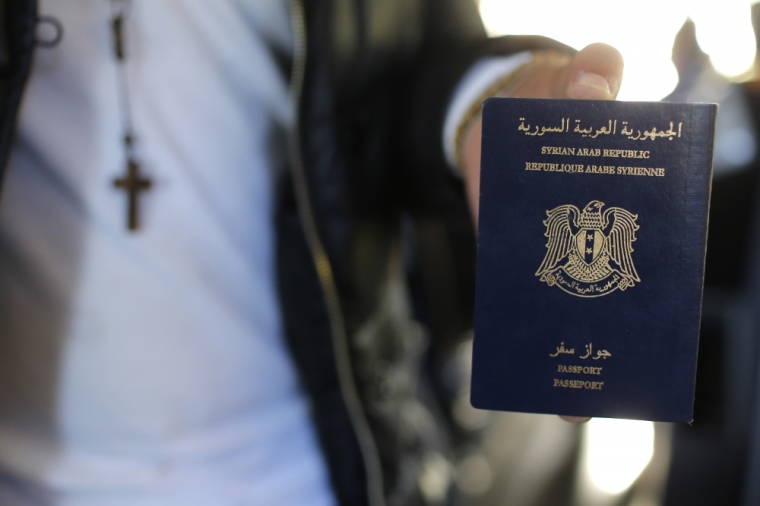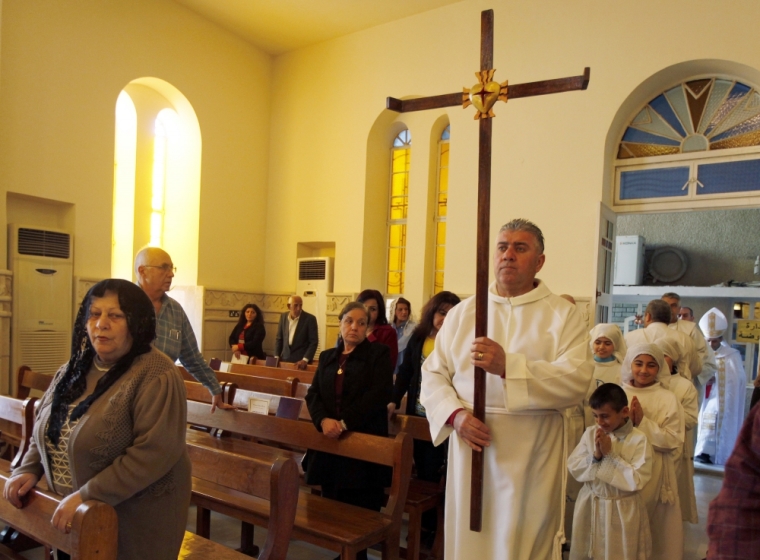 View Photos
As president of a country whose Christian population is quickly vanishing, Syria's Bashar al-Assad has said he sees Vladimir Putin as the only world leader defending Christianity.
"When I look at the present state of things in the world I realize that Vladimir Putin is the sole defender of Christian civilization one can rely on," declared Assad during an interview with the French magazine Valeurs Actuelles earlier this week.
According to World Vision, since the start of the Syrian Civil War in 2011, more than 240,000 people have lost their lives, many of them children. Much of the repression and the slaughter of civilians has been perpetuated by Assad and his Syrian Army and secret police during their brutal crackdown on dissent.
Christians, who have been caught in the crossfire of the Arab Spring and civil war, have found a measure of protection under Assad's dictatorship.
In October, the Catholic Herald reported on comments from one of Syria's leading Christians who said Putin's intervention, while possibly motivated by selfish reasons, is helping and giving hope to Christians.
Melkite Greek Catholic Archbishop Jean-Clément Jeanbart of Aleppo said Putin's actions are giving Christians "a renewal of confidence" while helping to solve the problem of Christian genocide.
He noted that Putin "serves the Christian cause" even if he is only intervening for the interests of Moscow.
"Things have begun to change since the Russians are bombing ISIS," the Archbishop told the Daily Express in October.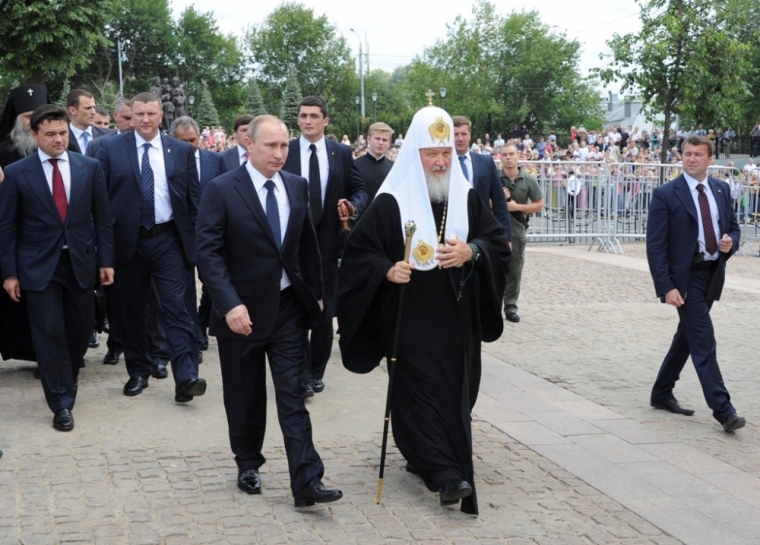 "My colleagues — bishops, priests and faithful — in Syria now feel they have hope that the problems will be sorted and the war will finish since Russia intervened and struck Daesh [Islamic State] seriously," the Archbishop added.
In 2012 The Christian Post reported that Putin told Metropolitan Hilarion, a bishop in the Russian Orthodox Church, that he would defend Christianity across the globe.
"You needn't have any doubt that that's the way it will be," Putin assured the Russian cleric, when asked about making the defense of Christianity an essential component of his foreign policy.
In a meeting with Christian leaders in Moscow in 2013, Putin declared: "In many of the world's regions, especially in the Middle East and in North Africa inter-confessional, tensions are mounting and the rights of religious minorities are infringed, including Christians and Orthodox Christians."
Putin has sparred with the United States and President Barack Obama over strategy in Syria and confronting IS. Obama continues to assert that Assad must be replaced in Syria, calling him as recently as Thursday "a brutal, murderous dictator."
Putin has worked to strengthen and stabilize the Assad regime despite opposition from Obama and some American allies in the West.
Obama has received criticism, especially from Assad, for empowering IS during his efforts to support rebels fighting the Syrian dictator, many who have now joined the terror group.
In 2012, Obama said if the Assad regime used chemical weapons against their own people that it would constitute "a red line" with "enormous consequences," meaning American military intervention. When evidence of chemical weapons emerged, however, Obama failed to act, weakening his credibility in the region.
Among the presidential candidates, GOP front-runner Donald Trump has been a lone voice in favor of Putin's efforts in Syria.
"You know that, if Putin wants to knock the hell out of ISIS, I'm all for it 100 percent and I can't understand how anybody would be against that," Trump said during the November Fox Business debate.
Putin, who has clashed with the West, has argued that Russia and other countries around the globe are in a battle against the Western World that has now become alienated from Christianity.
"Many Euro-Atlantic countries have moved away from their roots, including Christian values," declared Putin.
"Policies are being pursued that place on the same level a multi-child family and a same-sex partnership, a faith in God and a belief in Satan. This is the path to degradation," he added in a 2013 speech.
Putin, French President Francois Hollande, and former President Nicolas Sarkozy are now calling for a more unified global effort in the war against IS.
"We need everyone in order to exterminate Daech [IS, ISIL, ISIS], including the Russians. There cannot be two coalitions in Syria," Sarkozy, told French media after meeting Hollande Sunday.