T.D. Jakes Says State of America Is 'Like a Bad Marriage'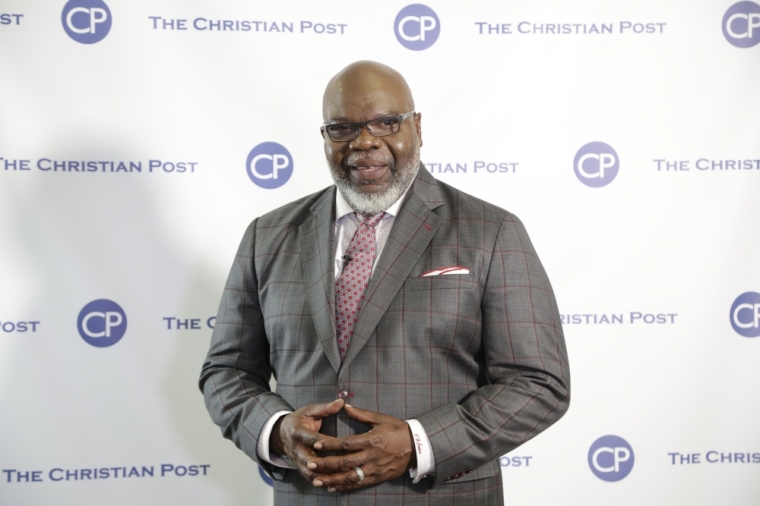 Public discourse in America is like "a really bad marriage," says Bishop T.D. Jakes, senior pastor of The Potter's House in Dallas, Texas.
In an hour-long interview with MSNBC host Chris Matthews in Washington, D.C. on Wednesday, Jakes described the cultural climate as "a really bad marriage where everybody is trying to be polite but nobody gets down to the communication that's necessary to heal it again."
"And the man thinks he knows what the woman ought to do and the woman knows what the man ought to do because you make assumptions about other people without ever talking to the people you make assumptions about."
Jakes was in the nation's capital to discuss his research project called "Conversations with America" which is about race, jobs and the criminal justice system, according to First Coast News.
The megachurch pastor also told Matthews that he believes an additional problem with public discourse in America is "we're still having old conversations."
"We're still talking in terms of black and white. Isn't that amazing? When we have all this convergence of all types of people groups today we have not solved our grandfathers' problems," Jakes said.
"At the speed in which we are really coming together and becoming a melting pot it will be my great-great-grandchildren before they really see Dr. King's dream fully realized. That's too slow."
Jakes' comments come as the national launch of his daytime talk show draws closer. Known as "The TD Jakes Show," the program is scheduled to premiere in September.
"Tegna Media, an arm of station group Tegna (formerly known as Gannett Broadcasting), will distribute the show and carry it in more than 20 top markets, including Atlanta, Cleveland, Dallas and Denver," reported Variety last December.
"The show had a test run in several Tegna markets that was successful enough to convince the partners to roll the dice on a national rollout."
Dave Lougee, president of Tegna Media, said in a statement that he believed Jakes could bring in a large audience, as seen with the test run.
"With Jakes at the helm, this program has an opportunity to attract blue-chip advertisers, generate large audiences and empower viewers across the country," Lougee said last December. "During the show's test run this summer, Jakes' audience grew each week in every market. Once viewers found him, they liked him and we look forward to introducing him to a wider audience next fall."
According to its Facebook page, the "TD Jakes Show" describes itself as "purpose-driven" and celebrating "the human spirit" via "a unique voice and viewpoint. ... "One moment can change the rest. We promise to entertain and empower viewers with every show. Guests will range from celebrities to athletes to real people whose stories will touch and inspire you."