Tamar Braxton Says God Protected Her With 'The Real' Firing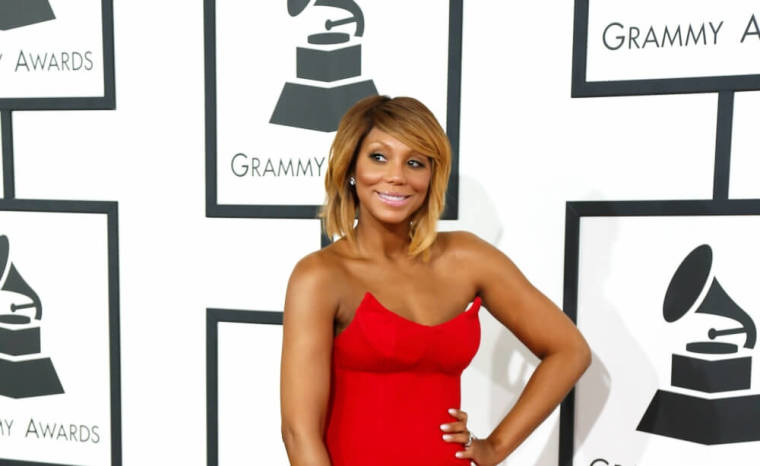 Tamar Braxton believes her firing from the all-female daytime talk show "The Real" earlier this year was actually God protecting her.
The singer, who has since signed on to host a talk show with comedian Steve Harvey, appeared on the nationally syndicated "T.D. Jakes" talk show on Monday where Bishop T.D. Jakes asked her if she would ever return to "The Real," which he said has declining ratings.
In her response, Braxton said God may have had a bigger plan for her after she was unexpectedly ousted from the show. 
"I would have to really pray about it and think about it because at the end of the day, I have to pay attention to why God removed me from that situation," she said. "I believe He removed me from that situation to protect me from that situation."
Still, Braxton admitted that being booted from the show was a harsh experience for her to overcome, since it was something she genuinely loved being a part of.
"That was just devastating to me because that was my baby. I loved the women on the show, showing up at work every single day," she said. "I loved interviewing other people because I've always been on the other side. That is something that definitely broke my heart, probably my spirit."
However, the singer who also stars on the WEtv show "Braxton Family Values" told Jakes that some good also came from that experience, on a spiritual level. 
"The good thing is I got a chance to pay attention to my spirit and that's something I never really did before," she said.
"I just learned that I have to take the good with the bad and I did learn that things are only for a season. I didn't really learn that until now," she told Jakes.
"That situation, the relationships that I built at that time, that was just for that season. And I have to be grateful for that season, and I'm happy that I had the chance to be in that seat and situation. But I got to take the things that I learned in that season and move on with the rest of my life."
In the same way that God provided a ram in the bush as an offering for Abraham in the biblical book of Genesis, Braxton believes God gave her a new show with Steve Harvey after the singer was fired from "The Real."
"But when GOD has a RAM in the bush thanks so much to my dear friend @iamsteveharveytv @marjorie_harvey Gerald, my baby Vince for such an AMAZING opportunity," Braxton previously wrote on Instagram. "I love u guys and can't WAIT for what is to come #iaintsorry seriously. When one door closes another one opens #bestontv #tamartianTv."