Tamera Mowry-Housley Reveals Faith-Based Origin of Baby Ariah Talea's Name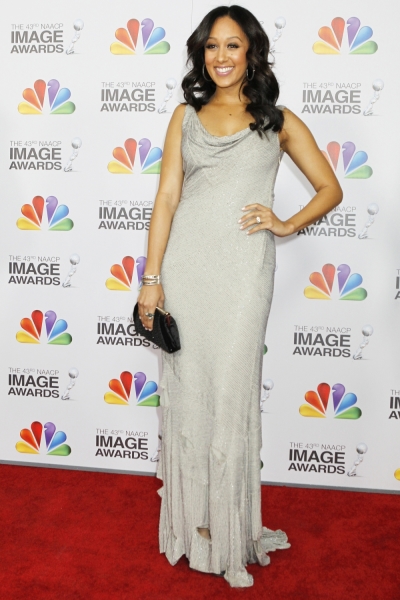 Tamera Mowry-Housley, the Christian actress and talk show host who recently welcomed a baby girl into the world with her husband, Fox News correspondent Adam Housley, is revealing the faith-based meaning of their daughter's name.
Mowry-Housley, 37, took to her official website to speak about the process of naming her family's new addition, Ariah Talea Housley.
"I had always known that I wanted Aden to be my son's name, and since Adam began with an A as well, I wanted to keep our family tradition alive of starting my childrens' names with the same letter. So it worked out that before Adam and I were even married we stumbled across a shop named Araya," Mowrey-Housley wrote. "I stopped and immediately told him I loved the name and wanted that to be my future daughter's name. It was and is such a beautiful name."
While the Housleys considered names like Arriana and Aliana, they decided on the name Ariah, which they chose to spell phonetically. For Ariah's middle name, the co-host of "The Real" talk show said she loved the name Talea which a friend almost turned into a character inspired by the entertainer for a potential book.
After the Housleys officially decided on a name, the Christian couple realized that it had a divine meaning.
"It wasn't until after we had decided on Ariah Talea Housley that Adam and I learned the origin and meaning of both names–they couldn't be more appropriate for a family like ours whose faith is so very strong," she wrote. "Both Hebrew names, Ariah means Lion of God and Talea means one who resembles the morning dew of Heaven. We couldn't have found names with a better meaning if we had tried."
Ariah was born at 2:54 p.m. on July 1 with a weight of 10 pounds, 2 ounces and 20.5 inches, according to People magazine. She joins 2 ½ year old son, Aden John Tanner Housley, as a member of the family.
The pair first spoke to People about how blessed they felt to welcome their second healthy child into the word.
"We are beyond overjoyed and blessed with our beautiful baby girl. Aden already made a welcome video for her," the Housleys said in a statement.