Target Execs. Deny Drop in Sales Result of Giving Men Access to Women's Bathrooms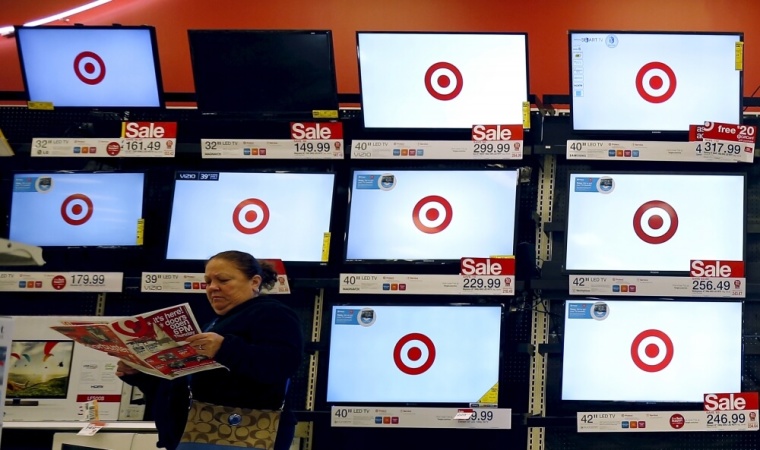 Retail giant Target continues to deny suggestions that there is a direct link between its stock market troubles and the ongoing conservative boycott against its transgender bathroom policies, and said that consumer interest had been declining even before the boycott began.
Market Watch reported on Thursday that Target's Chief Financial Officer, Cathy Smith, denied that the controversial bathroom policy is having an impact, and published a note in Cowen & Co.
"Target noted that traffic softness occurred before the bathroom petition issues," Cowen wrote.
The statement follows up on comments by Target CEO Brian Cornell, who last week noted that there has been some pushback at Target stores, but not enough to explain stock value decline of 20 percent.
"To date we have not seen a material or measurable impact on our business. Just a handful of stores across the country have seen some activity and have been impacted," Cornell told Forbes.
In its latest note, the company insisted it is not losing customers to competitors such as Amazon and Wal-mart, but explained there has been a slowdown "primarily related to trip frequency."
"Target's strategy to address the issue is to make adjustments to its product unit counts, especially toward the end of the month, and advertising to emphasize smaller pack-sizes," the retail giant added.
The bathroom policy in question refers to new rules allowing employees and customers to choose which bathroom they use, in order that they feel more included.
"In our stores, we demonstrate our commitment to an inclusive experience in many ways," the company said in a statement in April. "Most relevant for the conversations currently underway, we welcome transgender team members and guests to use the restroom or fitting room facility that corresponds with their gender identity."
Conservative groups such as the American Family Association warned that such a policy would endanger women, however, as it would give dangerous men access to their bathrooms and changing facilities.
An AFA petition on the issue was signed by over 1.2 million people who pledged to boycott the retail giant until it reverses its decision.
Notable conservative leaders, such as the Rev. Franklin Graham, have directly addressed Target's refusal to connect its financial troubles with the boycott, arguing that Cornell is in denial.
"Really? He must be in denial. Wake up corporate America and stockholders — American families clearly do not want this. Over 1.2 million people have signed the online petition to boycott Target stores. This is sending a strong message, and I hope that millions more will sign it," Graham responded to Cornell's comment.
Graham, the leader of the Billy Graham Evangelistic Association, has argued that God created only two genders, and Target is operating against what both the Bible and science say.