Target Insists Boycott Over Transgender Bathroom Policy Has No Effect Despite Plunging Shares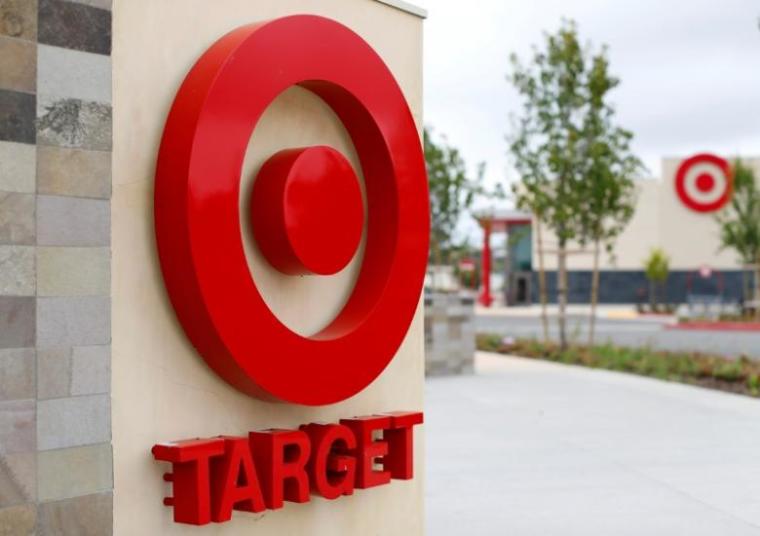 Giant retailer Target said that despite news of its shares plunging last month, the conservative-led boycott over its transgender bathroom policy is not having an impact.
Target spokeswoman Erika Winkels told fact-checking website Snopes.com: "We have made it clear over time that we've seen no material impact to the business based on the bathroom policy. We don't have anything new or different to share."
The American Family Association, the conservative group that has gathered 1.4 million signatures in its petition to boycott Target, rejected Target's response and the Snopes.com story that claimed the boycott is not having an impact.
"The site's appraisal of the Target boycott is well off the mark. Snopes.com is simply repeating Target's false claims that the boycott is having no effect on the company," AFA Senior Vice President Buddy Smith wrote.
"Target not only does not care about the safety of their customers, but they do not miss the 1.4 million families who are boycotting them and it seems they simply do not care enough to invite the boycotters back to Target," Smith added.
The controversy stems from Target's decision in 2016 to allow people to choose the restroom or changing facility that corresponds with their gender identity, rather than their birth gender. Conservative groups have argued that the new policy endangers women and girls.
Reuters reported at the end of February that although Target saw its e-commerce business rising, it was hit by its third straight quarter of lower sales from existing stores.
"Target also forecast first-quarter profit short of Wall Street estimates. Shares sank 12.1 percent to $58.79, their biggest one-day percentage drop since 2008," Reuters reported.
"The stock has lost a quarter of its value since the holiday shopping season started in November, back to levels last seen in August 2014."
Organizations such as 2ndVote, which are also campaigning against Target, said at the end of February that Target is paying the price for not listening to concerns.
"2ndVote's #AnywhereButTARGET campaign is helping conservatives and concerned shoppers engage Target directly for their politics and providing alternative shopping options that are a better match for their personal values," 2ndVote Executive Director Lance Wray said.
"Target's disastrous fourth quarter is showing retailers that customers would rather do business with companies that do not carry the water for the liberal agenda."
The latest AFA article delved into a number of the financial questions surrounding Target and the Snopes.com story.
It said that despite the claim that the company's stock drop has more to do with announcements made during an investor day event, the "dramatic drop" in Target sales and earnings during October, November, and December cannot be ignored.
"Together we are making an unprecedented financial impact on a corporation whose policy is to allow men to use women's restrooms and dressing rooms," Smith said.
"Target's decision is unacceptable for families, and their dangerous and misguided policy continues to put women and children in harm's way."