TBN Founder Paul Crouch Dies at Age 79 After Chronic Heart Problems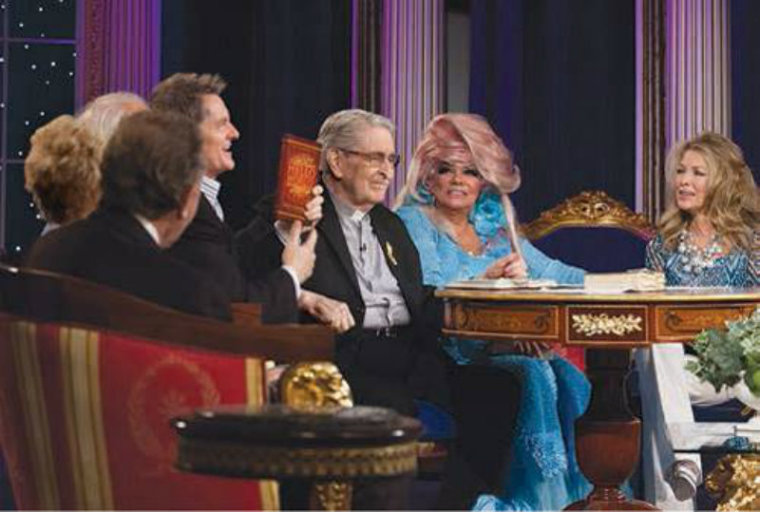 Paul Franklin Crouch, co-founder of Trinity Broadcasting Network (TBN), is dead at age 79, reported his grandson Brandon Crouch on Saturday.
"Today, my grandfather, #PaulCrouchSr went home to be with Jesus in heaven. Thank you for your prayers…" Brandon Crouch tweeted.
TBN's official Facebook page later released the announcement about Crouch's death: "Dr Paul F Crouch passed into the presence of the Lord on November 30, 2013. We are grateful for the life of this amazing servant of God. Please pray for the Crouch family during this time. #paulcrouch #tbn"
Crouch was born March 30, 1934 in St. Joseph, Mo., and is the son of Assemblies of God missionaries. His father died when he was seven-years-old, and he was raised by his mother and grandparents. He has a degree in theology from Central Bible Institute and Seminary in Springfield, Mo., and an honorary Doctor of Laws degree from Oral Roberts University in Tulsa, Okla., among other honorary doctorates.
He met his wife, Janice Bethany Crouch, in 1957 and they married in Missouri. They have two sons: Paul Crouch Jr. and Matthew Crouch.
Crouch Sr., co-founder along with his wife, Jan, of the world's largest Christian-owned cable station, had been treated for chronic heart problems for over a decade and had received a pacemaker in 2012, TBN revealed earlier this year.
Crouch was hospitalized on Oct. 22 in Dallas, Texas, and returned home to California in early November. On Nov. 5, TBN released a statement by TBN attorney and spokesman Colby May that said doctors had taken Crouch off the ventilator and he was breathing on his own.
Two years earlier in September 2011, Crouch was also hospitalized for congestive heart failure. It was during this time that Crouch allegedly wrote a letter identifying that he wanted his son Matthew Crouch to take over the position of president of TBN. Then Paul Crouch Jr., who was presumed the heir of TBN, suddenly announced in October 2011 that he would leave TBN to pursue other ministry opportunities.
In recent years, the Crouch and TBN have been embroiled in family lawsuits, with their granddaughter Brittany Koper, former director of finance and human resources, filing a lawsuit saying that the family was distributing more than $50 million for luxury goods, such as jets, estates, and vehicles, to company directors. When Koper refused to keep quiet about the illegal money use, she was fired and allegedly threatened with physical and lethal violence. Her uncle, Joseph McVeigh, who never worked for TBN, filed another lawsuit against TBN at the Orange County Superior Court in early 2012, saying that TBN was maliciously targeting him as part of a "campaign of retaliation" against Koper.
With TBN officially announcing Crouch Sr.'s death on its Facebook page, within less than 20 minutes of the posting there were more than 450 comments, pledging to pray for the Crouch family and offering condolences.
"My prayers are with Jan and everyone in the family. So sad b/c I thought he was doing better. Now he is doing MUCH better. He opened his eyes to see Jesus! WOW!" posted someone identified as Kathy Boulter.
While someone identified as Apostle Doreen Thornton wrote, "Dr. Paul Crouch is loved and will be missed, he was an amazing obedient servant that gave God all that he had, and I am sure great is his reward. God bless the Crouch family you are in my prayers."
And a Jefferson Elicerio Viloria posted, "I really admired this guy..he had his critics, though, although not perfect, and who is, i regard him as a true man of God. I will miss him because i always enjoyed his enthusiasm on TV....God bless the Crouch family."
TBN Behind the Scenes January 31, 2012