TBN, Joel Osteen Ministries Partner to Broadcast 'America's Night of Hope'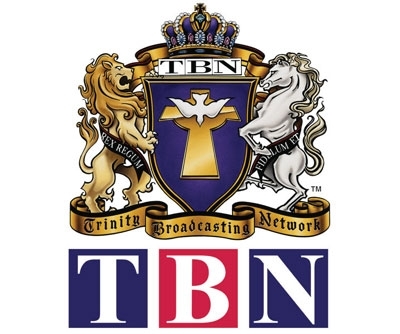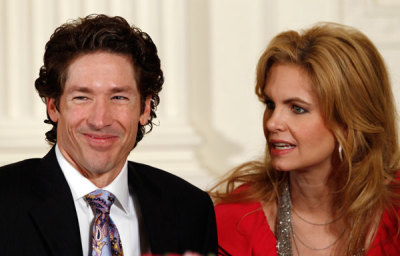 The Trinity Broadcasting Network announced that it is partnering once again with Joel and Victoria Osteen to broadcast the Lakewood Church ministers' annual "America's Night of Hope" praise and worship event, being held this year at Marlin's Park in Miami, Fla.
"Over the past several years TBN has been honored to partner with Joel Osteen Ministries to broadcast 'America's Night of Hope' in cities like New York, Los Angeles, and last year's memorable event from Washington, DC," Matthew Crouch, TBN's vice president, said in a press statement. "Each year has dramatically impacted us here at TBN, just as it has touched the tens of thousands of individuals who've attended live – as well as the millions across America who have viewed it by television. We're expecting another monumental evening at Miami's Marlins Park."
Thousands are expected to gather in Miami, Fla., this weekend at the 5th annual "America's Night of Hope," which is the culminating event among a series of activities that will also see youths from Lakewood Church's Generation Hope Project gather in the city to participate in service projects.
On Saturday, visitors from across the U.S. are expected to fill the 37,000-seat Marlins Stadium for a night of worship and inspiration that will feature remarks from Joel and Victoria Osteen. The Osteens' two teen children, Jonathan and Alexandra, will also participate in the night's activities, as will their grandmother, Dodie Osteen.
"More than ever before, people are looking for hope in their lives," Pastor Osteen said in a statement shared by TBN. "I like to tell them that 'God's dream for your life is bigger than your own.' That is what the 'Night of Hope' in Miami is all about: inspiring people to expect God's best for them."
He said of partnering with TBN: "Victoria and I are excited to be in the beautiful city of Miami once again, and we're thrilled to be partnering with TBN to broadcast this life-changing event to individuals and families everywhere. I believe people will be uplifted and filled with an expectation that their best days are still out in front of them."
On Friday, the Osteens will appear on TBN's "Praise the Lord" program with Pastor Rich Wilkerson of Trinity Church in Miami. The TBN broadcast of "America's Night of Hope" while taped live the following evening, will not be broadcast on TBN until Sunday, May 12. Internet users are able to watch the gathering live online at AmericasNightOfHope.com.
Pastor Osteen, a best-selling author of titles like Your Best Life Now: 7 Steps to Living at Your Full Potential and I Declare: 31 Promises to Speak Over Your Life, reaches more than 10 million homes via broadcasts every week. His nondenominational Lakewood Church, located in Houston, Texas, is home to America's largest and fastest-growing congregation and has a weekly attendance of more than 43,000.
TBN, the world's largest faith broadcaster with dozens of satellites on every continent except Antarctica, marks its 40th anniversary on May 28 and reportedly has a major celebration planned. The network, which reportedly raised $92 million in donations in 2010, was founded by Paul Crouch, 79, and his wife Jan Crouch, 75.
The Costa Mesa, Calif.-based nonprofit has been involved in a series of court cases stemming from lawsuits filed by the Crouches and their granddaughter, Brittany Koper, and her husband, Michael Koper, both former employees. Both parties have accused the other of financial misdeeds. Another lawsuit involves a claim from 19-year-old Carra Crouch, granddaughter of the TBN founders, that her alleged rape at 13 by a network employee was covered up by her family.