Team USA's Gabby Douglas Shares Christian Music Workout Playlist Ahead of Rio Olympics
Team USA's Gabby Douglas Shares Christian Music Workout Playlist Ahead of Rio Olympics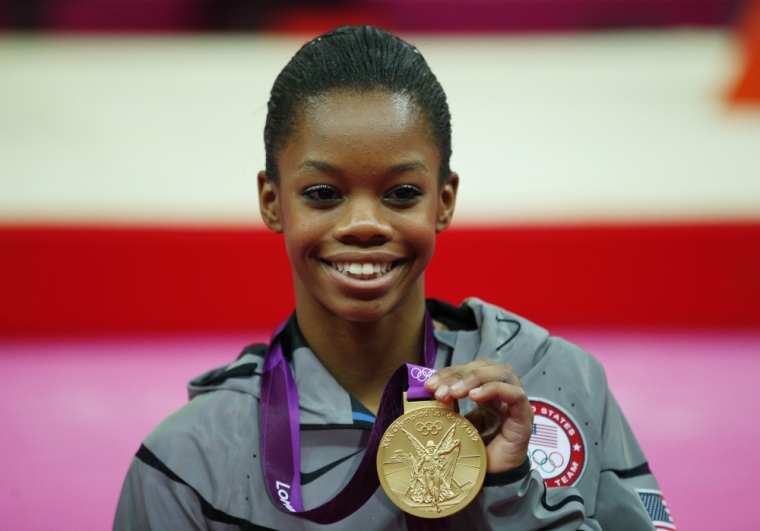 Team USA Gold medalist Gabrielle Douglas is gearing up to compete in the Rio Olympics and before her departure she's sharing her faith with everyone in the world by releasing her Christian music workout playlist.
Douglas mentioned her fitness music playlist in the June issue of SELF magazine, and in respose she received a tweet of gratitude from Christian music group Veridia for including their name.
"Oh hey, @GabrielleDoug... Thanks for listening! @SELFmagazine," Veridia tweetedDouglas.
The gymnast featured their No. 1 Christian Rock Billboard chart single "We Are the Brave" as a favorite in her SELF magazine playlist, and expressed excitement after reading their tweet.
"Ekkkkkkkk!!! OHHH EMM GEE !! I love you guys! Thanks for making such GREAT uplifting music," Douglas responded to the tweet.
Aside from Veridia, Douglas also noted her affinity for other Christian artists in her workout playlist, such as Hillsong Young & Free, Israel & New Breed, Flame, for King & Country, Colton Dixon, Building 429 and Everfound.
The 20-year-old Christian gymnast who made history as the first African-American All-Around Olympic Gold Medalist at the 2012 London Olympics has been vocal about her faith publicly since her big win.
In her first book, Grace, Gold and Glory, Douglas allowed the world into her life and shared how she has leaned on her faith throughout life. Some of that story consists of hardships like homelessness, health issues and a broken family.
Douglas, however, told The Christian Post in a 2012 interview that those hardships have made her stronger.
"I think (those experiences) helped me become a stronger and more mature person and that was my motivation. I remember my mom telling me that we were homeless," Douglas said. "Stories about that, that was my motivation. … People are out there going through tough times. I went through hardships like a blood disease, homelessness, moved to Iowa, injuries, and I had to overcome all of those things to get to where I am today.
"It was definitely important for me to praise God because He's given me this God-given talent to go out there and represent Him and share my faith with everyone," She added. "I mean, I'm not going to hold it in because He's blessed me so much throughout my gymnastics career. He's woken me up every single morning and He's just been so great to me. So I'm going to go and share it with everyone because it's a part of me and it's just who I am."