Is Ted Cruz Sharing Father's Conversion Story Rather Than His Own a Problem?
Is Ted Cruz Sharing Father's Conversion Story Rather Than His Own a Problem?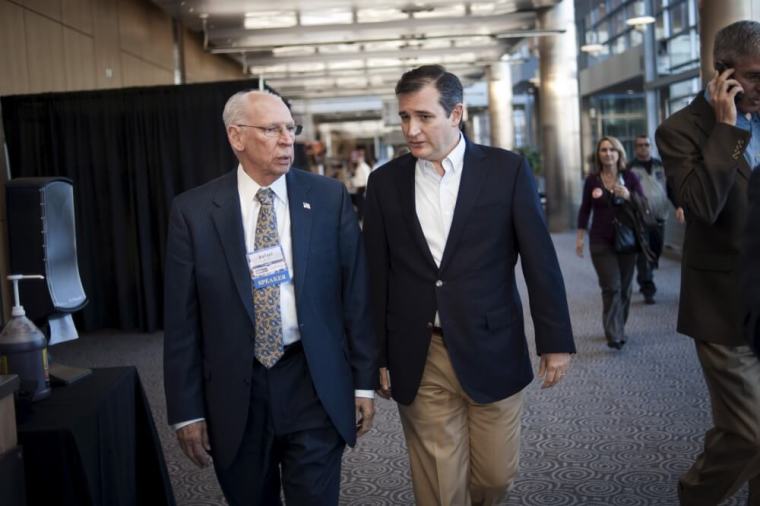 As Ted Cruz and other presidential candidates vie for the evangelical vote, religious bloggers have given their opinion on Cruz's faith and whether he should focus more on sharing his personal testimony rather than his father's conversion story.  
Mark Silk, a professor of Religion in Public Life at Trinity College, wrote in a January 26 blog post that while Cruz, a Texas Senator, often tells the story of his father's conversion to Christianity that led him to become a Southern Baptist preacher, Cruz does not spend enough time talking about his own Christian faith.
Silk points specifically to the comments Cruz made during the first Republican presidential debate in August 2015.
"I'm the son of a pastor, an evangelist, and I've described many times how my father, when I was a child, was an alcoholic, he wasn't a Christian, and my father left my mother and me when I was just three-years-old. And someone invited him to Clay Road Baptist Church and he gave his heart to Jesus and it turned him around and he got on a plane and flew back to my mother and me," Cruz told the audience.
While Silk argues that Christian Americans would rather hear Cruz's personal religious experience rather than his father's, another religious blogger, Donna Carol Voss, has argued that Cruz should share the conversion story of his father, citing Matthew 7:20 that reads "Wherefore by their fruits ye shall know them."
"Ted Cruz isn't stealing his father's conversion story, or coopting it to get a few votes. He is telling his own conversion story, a story that begins with his father's conversion and that is still in the telling," Voss writes in an Op-Ed for The Blaze.
"Ted Cruz may just be our next commander in chief. Is that not Ted Cruz's story to tell of the power God has in his life? And the story continues with his own daughters. Sincere conversion waters desert flower blooms for generations to come," Voss adds.
Recently Cruz was caught in a controversy that undermined his vocal Christian narrative when he was criticized for tithing far less than 10 percent of his income to the church in a recent political ad put out by the pro-Mike Huckabee super PAC, Pursuing America's Greatness.
Cruz then released a statement acknowledging that he and his wife have not done their best when it came to giving to the church and charities. 
"I will readily admit that I have not been as faithful in this aspect of my walk as I should have been," Cruz said regarding accusations that he only tithed one percent of his income from 2006 to 2010.
Cruz adds that while he can't go back and change the past, he also believes "[…] being a Christian is not about holding yourself out as righteous."
"It's about beginning with the understanding that we are flawed sinners and we are saved not by deeds but by Christ's redemption. I am grateful that God is a patient and forgiving God and this area, as in many areas of my life I am working to do a better job walking in my faith," Cruz added.