Ted Cruz Shares 7 Biggest Christian Conservative Victories Since Trump Took Office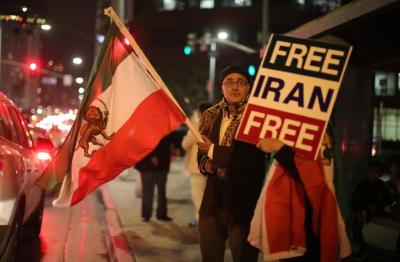 7. Withdrawing from the Iran nuclear deal
Cruz is one of the most avid critics of the Obama administration's deal finalized in January 2016 to lift nuclear sanctions against Iran in exchange for concessions in its nuclear program for the next several years.
In fact, he and Trump held a joint rally to bash the deal in September 2015.
When Trump announced that he was pulling out of the Iran deal last month, Cruz was among the many who applauded.
"The president made the right decision to withdraw from the disastrous Obama-Iran nuclear deal. Obama had sent tens of billions of dollars to the world's leading state sponsor of terrorism, the Ayatollah Khomeini, who chants 'Death to America and death to Israel.' When he says that, I believe him," Cruz said during the conference.
He asserted that the deal would have led to Iran having nuclear weapons.
"Once again, there was a battle in the Trump administration over whether we should stay in the deal or pull out. I interjectically urged the president that the right thing to do for the national security of this country is pull out of the deal and use every force we have — economic, diplomatic and if need be, military, to ensure the ayatollah never ever gets nuclear weapons."
"We see in the federal courts all across the country, we see it in Justice Neil Gorsuch and let me be one to thank God for the victory we had this week in the Colorado [baker's case]."