Teddy, Tina Campbell Reveal How Relying on Sex Hurt Their Relationship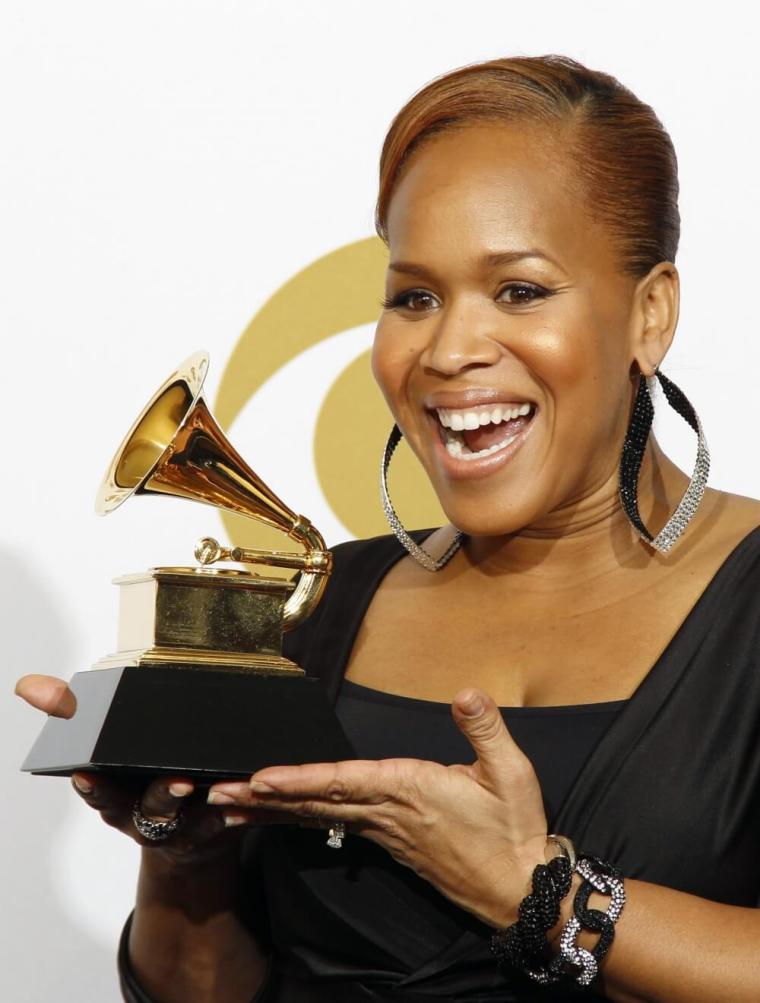 The world witnessed musician Teddy Campbell and his gospel singer-songwriter wife Tina's relationship unravel due to his infidelity four years ago. But now the pair are digging deeper than the surface to reveal how being broken individuals who tried to fix things with sex almost ended their marriage.
The Campbells have a new YouTube web series called "10 Minutes With Teddy and Tina" which debuted on Valentine's Day. Every two weeks, the couple who has been married for 16 years will release a video featuring their insight concerning "life, love, family and faith."
In their first webisode titled "Back To Being Single," the Campbells were transparent about how the root of their previous marital issues stemmed from a shaky foundation based on sex when they first got together.
"We entered into the relationship wrong. We went into a relationship having sex," Teddy admitted. "You've got to be careful how you go into a relationship. That's not being single and whole in your relationship with the Lord."
When the pair started to encounter problems in their union, they tried to turn back to that foundation which didn't work.
"You try to fix it all with sex ... when it's new everything is good. But when you had it, you're comfortable, you know what it is and it's not solving all the problems like it used to," Tina said. "It's an escape, not a solution. When our relationship went to hell in a handbag, we had to go back to being single."
The singer-songwriter who got her start in the gospel music duo "Mary Mary" with her fellow gospel music singer sister Erica Campbell, revealed that instead of addressing her "daddy issues" and her husband addressing his feeling of inadequacy, they expected their spouse to fix their issue.
"It becomes a coping mechanism. It becomes a cover-up," she revealed. "It becomes a way to evade or avoid dealing with the underlying issues. You just do whatever it takes to make yourself feel good and I don't really have to face myself and deal with myself."
Instead of making one another into a "god" by expecting their spouse to complete them and resolve their issues, Teddy suggested that people look to God to become whole as an indivdual.
"Basically you have to go to God on your own, you have to go to God in prayer, in studying your word individually on your own behalf because in order to have a complete relationship that God ordained you have to get the information from the creator of the institution," he said. "And God's way is better than anybody else's way, especially in a relationship that was by, for and about Him."
Tina previously told The Christian Post that God worked a miracle in her marriage.
"I know God opened up the Red Sea for the children of Israel; He kept the three Hebrew boys from getting burned up in the fire; He kept Daniel from getting eaten by that lion, but He also kept Tina and Teddy from a broken marriage and He did it in one year," Tina told CP. "That is a modern-day miracle. So anybody who can come to experience that God is still doing miracles, God is still proving Himself, the Bible is still real and it can still work in your life, I would think that anybody can be encouraged by that."