Teen Who Plotted Mass Shooting but Killed Himself Had Given Life to the Lord, Pastor Says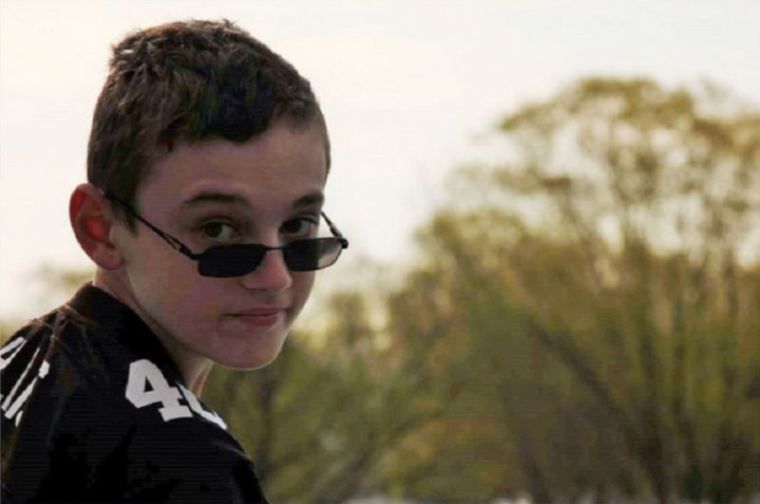 Keith Simons, a 13-year-old student who fatally shot himself inside a bathroom at Jackson Memorial Middle School after abandoning plans to execute a mass shooting, had given his life to the Lord, his family's pastor said.
The Rev. Michael Murphy, pastor at New Harmony Worship Center in Jackson Township, where Keith's family regularly attended, told the Akron Beacon Journal that about a year and a half ago, the teen — whom he described as "a mild-mannered kid, a fun-loving kid, a kid who didn't cause any trouble" — asked to be baptized.
"We baptized Keith about a year and a half ago. ... When you have a young child who asks to be baptized, you really want to make sure that they fully understand the gravity of what they're accepting," Murphy said.
"We went through Scriptures, we talked about it and he accepted the Lord. So this is just mind-boggling to us because we'd seen the young man who gave his life to the Lord and was active when they were there at church. And to see this happen — we're just beyond words," he said.
A WKYC report said Keith shot himself at about 7:51 a.m. on Feb. 20 with a .22 caliber gun. He died a day later at Children's Hospital Medical Center in Akron.
The Jackson Township Police Department would later reveal that they discovered documentation on Keith's phone of an eight-step plan of "attack" at Jackson Memorial Middle School." Keith's phone had entries from Feb. 14, 2018 — the day Nikolas Cruz, 19, fatally gunned down 17 people at Marjory Stoneman Douglas High School in Parkland, Florida — through Feb. 20, 2018, police said.
"I wanna leve a lasting impression on the world and I Keith M. Simons also wants to leve a lasting impression on the world. I look in to those scared little britches eyes before I kill them there's now I'll have followers because I'm so awesome I know someone will follow me just like I followed Eric Harris and Dyland Klebolt's me and them want close to the same thing. It's going to be fun... They say school shootings are horrible but they don't think like us like me Eric and Dylan..." he wrote in one entry referencing the Columbine shooters.
"...I'm going to die doing it. I hate those people, when they interview my parents and ask how they didn't see the signs they should know it's not them it's me and it's because of how I see the world... I'd hurt and destroy something bigger but my schools an easy target," he added.
Murphy, who says he has been asked to speak publicly on behalf of Keith's family, said there were no signs that Keith was going through a crisis.
"He'd run around the church after the service having fun with other kids. I used to always give him a high-five or a fist bump and tell him to go over to the fellowship hall and get some dessert before it's all gone," the pastor said.
"A lot of times, as a pastor, when you have a lot of kids at church, you only know the ones who cause trouble. But Keith was never the one who caused any problems. He was always polite, obedient — this whole thing is just not who we knew him to be," he said.
For some reason, despite his elaborate plan to execute a mass shooting at his school, Keith decided to take his own life instead and Chief Mark Brink of the Jackson Township Police Department said: "I think we should thank God every day whatever made him change his mind he did change his mind."
Murphy said Keith's mother, Misty Simons, who is separated from his father, Chad, believes her son just could not bring himself to kill anyone.
"The mother has said repeatedly that because of the type of child we knew him to be, we just feel that at that moment he just decided that 'I can't do this,'" Murphy said.
Citing evidence from surveillance video, police said Keith left his home at 7:10 a.m. on Feb. 20, and "walked with a noticeable limp to the bus stop. Simons had a weapon concealed in his clothing."
When he arrived at school at about 7:44 a.m., Keith went immediately to a male bathroom. He exited the bathroom within a couple of minutes, with a black long .22 rifle. Four students in the area did not appear to notice Keith but for some reason he turned around, according to The Associated Press. Another boy who was in the restroom and saw the gun, ran to tell school officials.
Murphy said he only learned that Keith was being bullied after the shooting and suggested it may have been a factor behind why he wanted to carry out the mass shooting.
"With all these suicides — I think there were six or seven over at Perry — something is wrong with our society that our kids are losing hope and they're feeling that these are the things they have to resort to because they are in so much emotional pain that they just want to escape or hurt someone else," the preacher said.