Ten Commandments Miniseries Headed to NBC and WGN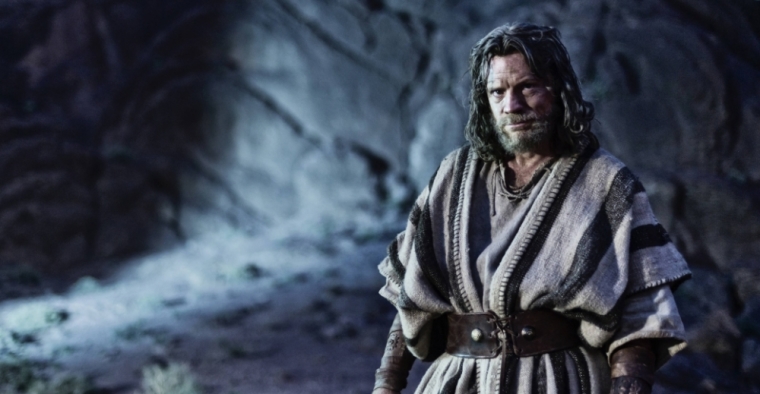 Two new mini-series based on the Ten Commandments are headed to NBC and WGN.
"Damages" creator Todd A. Kessler, helms NBC's television epic, that will also draw inspiration from Kryzstof Kieslowski's 1989 series "Decalogue." It will consist of 10 one-hour episodes that will tell modern stories that illustrate one of the commandments, according to The Hollywood Reporter.
"The Good Wife" writer Todd E. Kessler will tackle the writing for the show which will be executive produced by Steve McPherson. There is no studio attached to the project at this time.
"Decalogue" won a National Board of Review special citation in 2000 along with prizes at festivals in Venice, Sao Paulo, San Sebastian and more. Roger Ebert and Stanley Kubrick both admitted to being fans of the series. Kubrick even wrote the introduction to the DVD set and a foreword to the published screenplay.
WGN's Ten Commandments series is titled simply "The Ten Commandments." It is being produced by The Weinstein Co. and has many directors attached to it including Gus Van Sant, Lee Daniels, Jim Sheridan, Wes Craven and Michael Cera. Each of them will direct different episodes which will tell a story in modern times that revolves around one of the commandments.
Other Bible-based series headed to TV include "The Red Tent," a two-night special set to air on Lifetime, based on the biblical account of Dinah, "Nazareth," on Fox, and a four-hour CBS show "The Dovekeepers" which is being produced by "The Bible's" Roma Downey and Mark Burnett. The couple is also working on "A.D.," which is a follow-up to "The Bible."
Hollywood will also release a fair share of Bible-based movies in the near future including Ridley Scott's upcoming "Exodus: Gods and Kings" and a film based on the story of David and Goliath in 2015.