Tennessee Church Shooter Emanuel Kidega Samson Is Going to Be a Father, Hopes to Get Out of Jail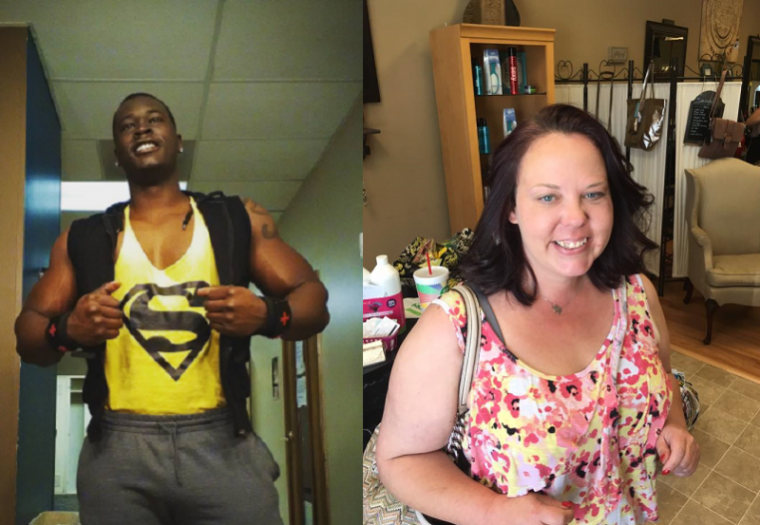 Emanuel Kidega Samson, the amateur bodybuilder and former member of Burnette Chapel Church of Christ in Antioch, Tennessee, who fatally shot a beloved mother and wounded six others at his former church last month is about to be a father and hopes to get out of jail.
Recordings of several jailhouse calls made public by NewsChannel 5 Tuesday revealed conversations between Samson, 25, and his girlfriend, among others, where he talks about his hope for the future, finding new legal representation and walking free.
"It's a well-known case. It's public. They know they are going to get a lot of publicity from taking the case and they are just waxing honestly," Kidega's girlfriend is heard saying on one call discussing how they could get a different legal team.
"I didn't know not necessarily the severity, but I guess the limelight shown on this weakass case of mine," replied Samson, a legal U.S. resident who immigrated from Sudan in 1996.
In one of the recordings, Samson's girlfriend reveals that she's pregnant with his child and he replied that he expects to meet his baby "by any means."
"This is your first child and I don't want you to miss out on anything and I don't want to do this without you baby," Samson's girlfriend said. "You're coming home baby. You're coming home."
Samson replied: "I know I am. Hey, like by any means baby. That's damn straight. Or die trying."
The two also alluded to an argument they had prior to the shooting which apparently triggered Samson's suicidal rampage.
"Everything about that day, man, dude. It's just like to say that I would be a fool to leave you," Samson said.
His girlfriend replied: "I seen you in a way saying goodbye to the kids. Your gestures you were doing the way ... the things you were saying. You were saying goodbye."
"You know what," Samson said, "you are right. That is exactly what I was saying to them or whatever."
After saying goodbye to his girlfriend on Sunday, Sept. 24, police say Samson, who worked as a security guard, arrived at Burnette Chapel Church of Christ at 10:55 a.m. in a blue SUV wearing a neoprene half face mask, according to News Channel 5.
Armed with a handgun, he then "fired upon the church building" with his vehicle still running in the parking lot where he shot church member Melanie Crow Smith, 39, and left her for dead. He then went on to shoot several other people inside the church building.
Months before the shooting on June 27, according to the Tennessean, Samson had threatened to kill himself in a text message to his father. "... I have a gun to my head, have a nice F------ life," he wrote.
Samson's attorneys are trying to block further release of any jailhouse phone calls claiming the content hurts their client's right to a fair trial, News Channel 5 says.