Tens of Thousands to Gather in Nation's Capital for 'America's Tent of Meeting': Awaken the Dawn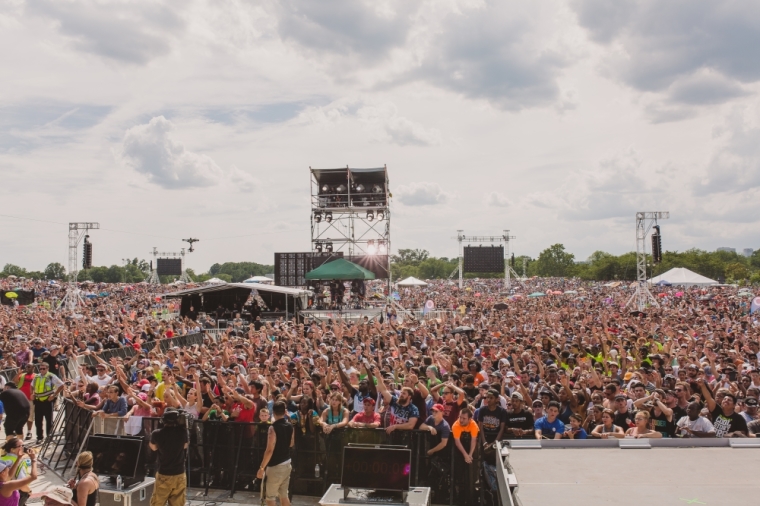 Tens of thousands of Christians are expected to assemble on the National Mall in Washington, D.C. this weekend to pray and implore God for divine intervention and to rescue the next generation for a nation in crisis.
"America's Tent of Meeting" sponsored by Awaken the Dawn will be held from 5 p.m. Friday to 6 p.m. Monday and feature 58 large tents — one for each American state plus eight regional ones — stationed on the grounds of the National Mall. Round-the-clock prayer and worship will be happening in these tents as well as evangelistic outreach equipping sessions.
"We really just want to gather around the work of Jesus and the presence of God," said David Bradshaw in a phone interview Tuesday with The Christian Post. Bradshaw is the director of the Fredericksburg, Virginia-based Prayer Furnace, one of ATM's organizers, who will be speaking on stage. The goal is "to throw a public, audacious, bold, visible celebration of Jesus' worth," he said, noting that worship and prayer are at the center of the event.
Speakers and musicians involved in the event include: Francis Chan of We Are Church, Heidi Baker of IRIS Global, Lou Engle of The Call, evangelist Todd White, Bethel Music, Lindy Conant, and many others.
>
"We believe that, as the Psalms say, God inhabits the praises of His people. And in the midst of the bold, costly celebration of Jesus at the center of our nation that He is going to move in power and bring transformation and change and dwell in the midst of the praises of His people," Bradshaw said.
Awaken the Dawn, he added, is on a "rescue mission" for this generation and he believes we are living in a time when the Church of Jesus Christ must come together to stand in the gap and pray and proclaim the Gospel in order to see a substantive spiritual shift in America and reach the youth of today with "a new Jesus movement." Patterned after this weekend's event in the nation's capital, ATD hopes to visit every state capital and as many university campuses that they can in 2018 for a subsequent prayer initiative called "Tent America."
America's Tent of Meeting happens to coincide with the Jewish Feast of Tabernacles, which began Wednesday, and marks the 20th anniversary weekend of Promise Keepers, where hundreds of thousands of Christian men gathered on the National Mall to rededicate themselves to God and recommit themselves to their families.
Tens of thousands of Christians from every state  are expected to attend this weekend's event, Bradshaw told CP, and he believes that the time frame of this event is significant and strategic.
During their initial planning meetings about a year ago they were pondering dates for a national prayer gathering and felt strongly that the Lord led them to this particular week, against their original plans for 2018.
"In a very unusual way the Lord spoke to us, to do [America's Tent of Meeting] in 2017," Bradshaw said, marveling at God's omniscience given not only the spiritually significant anniversary of a massive prayer gathering in the exact same spot and the Jewish holiday, but especially in light of recent harrowing events.
"That it would land in the week of the worst mass shooting [in modern U.S. history], not to mention the natural disasters, not to mention the situation in Puerto Rico, not to mention the existential crisis of a whole generation ... I do believe, absolutely, yes, that this is a moment for repentance, for cleansing, and prayer for healing."
He emphasized that this is a moment to come together in unity in the spirit of John 17:21, Jesus' prayer that His followers would be one just as He and the Father are one.
"God is looking for us to respond rightly and to engage with Him in this moment," Bradshaw said.