Large DC Jesus Gathering Inspires Matthew West to Write New Song (Interview)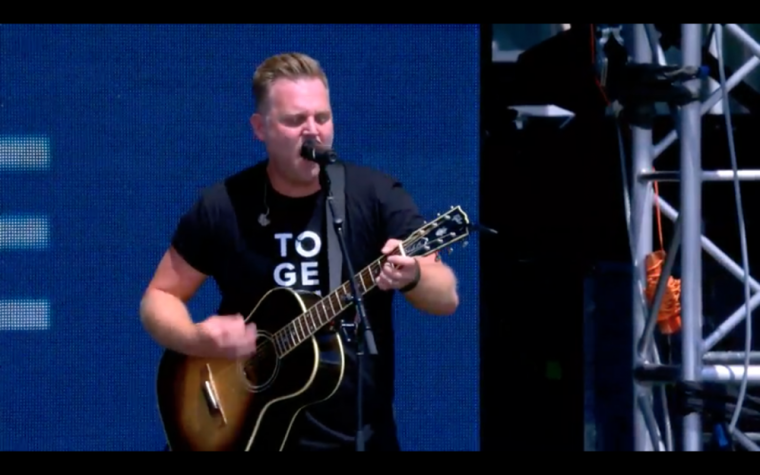 WASHINGTON – Christian contemporary artist Matthew West hit the stage early Saturday morning at Together 2016, the millennial-focused prayer and worship gathering held at the National Mall, and the singer said after having the honor of leading worship, he left inspired to write a song about the theme of the entire event.
"I was actually on stage today and the extent of my performance was – my buddy Nick Hall said, 'Hey can you please come out and play guitar and just sing a little bit while I'm preaching.' It was pretty much the most awesome moment to be up there with him and Tim Tebow was up there, and he's speaking and it was just a powerful moment," West told The Christian Post during a media Q&A.
The event, which drew nearly half a million people, was inspired by evangelist and college pastor Nick Hall, founder of PULSE. Together 2016 brought Christians from all over the nation together in prayer to empower the Church and awaken the culture to Jesus.
The young adult minister used the theme of a reset and illustrated that people, just like in operating systems (computers, cell phones, etc.), when something is messed up we are required to hit the reset button and the system then clears and begins to work again.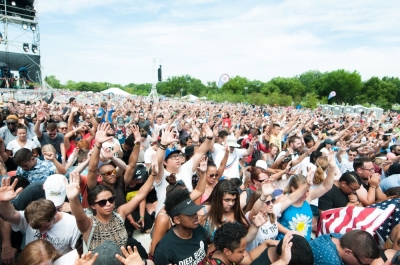 "While Nick was speaking, you know Nick's main message is the word reset and literally I was on stage playing guitar and I was like, 'I'm literally going to go home and write a song about what it means to reset,'" West continued. "He just kept saying reset in our hearts, reset in our nation, just that thought that we can press the reset button and say 'Hey we're going to start again' – really that's the ultimate message of the Gospel. God gives us the opportunity to start over. We can't go back, we don't get any do overs, we can't do over but we can start over right?"
The Illinois native said he hopes to spread the message of Together 2016 by penning a song about it.
"I think that's something I would write about. The chance to say, 'Hey there's a lot of junk in our world right now.' We can look in our not so distant rearview mirror and see pain, hatred, anger, violence, right and wrong doing and we can't change any of that. But what we can do from this point on is trust in a God who says, 'My mercies are new every single morning.' Every single morning is a chance to start over to reset," West maintained.
"I might go home and write that very song of what it means to start over with the spirit of togetherness," he concluded.
During the free event, various artists and ministers addressed the vast crowd, commissioning the next generation to unite under the banner of Jesus. West was among many speakers, recording artists, authors and Christian leaders from various backgrounds who ministered through God's Word, prayer and in song at Together 2016, which included: Francis Chan, Louie Giglio, Ravi Zacharias, Mark Batterson, Michael W. Smith, Casting Crowns, Lauren Daigle and the Reach Records' crew – Lecrae, Andy Mineo, Tedashii, KP and Trip Lee, among many others.
Together 2016 was held from 9 a.m. to 4:30 p.m., ending four-and-a-half hours early due to the National Park Service shutting the event down due to high temperatures. Organizers told the assembled media they knew God's purpose had been fulfilled as the work of evangelism is being passed on to the next generation of Christian leaders.
To find out more about the event visit reset2016.com