Texas Pipeline Explosion: Hundreds Evacuated in Milford, North Texas (VIDEO, PHOTO)
A Texas pipeline explosion has sparked an evacuation of hundreds of people in North Texas after a drilling crew accidentally punctured a gas pipeline on Thursday, according to Ellis County Sheriff's Office.
The explosion took place at about 9.30 a.m. local time at a rig near Milford, which is about 40 miles south of Dallas.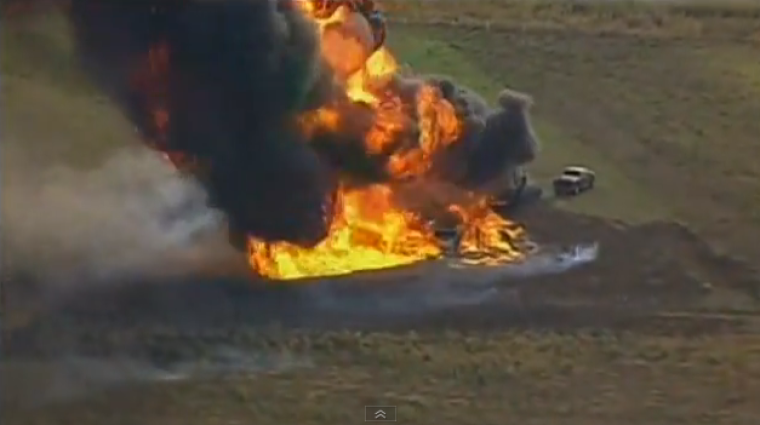 A 14-inch line was punctured by a drilling crew, and according to Chevron spokesman Justin Higgs, the accident involves a liquefied petroleum gas pipeline.
The company immediately requested that emergency workers evacuate an area 1.5 miles around the explosion site, which meant that around 700 residents had to be evacuated from Milford alone.
Authorities sent out representatives door to door to inform locals that they had to leave as a precaution, according to sheriff's spokesman Lt. James Saulter.
Some residents went to stay with family or friends, but those with nowhere to stay were directed to the local high school gymnasium, which is about six miles up Interstate 35E.
No injuries were suffered in the course of the incident, and officials have estimated that it would take until Friday for the flare to burn itself out and allow workers to move in to repair the damaged pipeline.
Eye witnesses have described seeing a large flare shooting into the air on Thursday early evening, and people from miles around were able to see the black smoke rising into the sky.
According to the Associated Press, Chevron has said it has been depressurizing the pipeline to reduce the size of the flare, and the residual gas should slowly burn off and finally result in the flame being extinguished.