Texas Set to Execute Woman for 9-Year-Old's Death; She 'Believes God Will Work It Out,' Aunt Says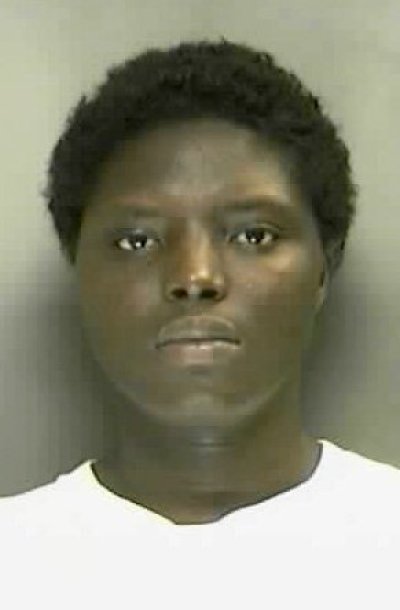 The State of Texas is set to execute a woman charged with murdering her girlfriend's son 10 years ago.
Lisa Ann Coleman was charged with capital murder for the death of nine-year-old Davontae Williams, who was found beaten bound, with more than 250 scars on his emaciated body in 2004. Coleman lived with her girlfriend, Marcella Williams, at the time and she took a plea deal in order to avoid the death penalty; she is now serving a life sentence. Coleman did not take a plea, and prosecutors brought the death penalty against her, hoping to achieve some justice for Davontae.
"Davontae died of malnutrition, a slow and cruel process," assistant Tarrant County district attorney told CBS News. "There was not an inch of his body that had not been bruised or scarred or injured. The jury assessed the appropriate punishment. Court testimony during Coleman's trial showed that she had a leading parental role and was the decision-maker on how Davontae should be treated."
The nine-year-old was found dead in Coleman's apartment, wearing only a diaper and bandages. He appeared to be only three-to-five years old, authorities said. Davontae weighed only 36 pounds, a pediatrician testified, when he should have weighed significantly more but a lack of food prevented him from growing.
Coleman appealed the death penalty but lost those appeals and will be executed tonight, even though her attorney stated that the penalty did not seem to match the crime. He also argued that Coleman's sexuality is the real reason she is being executed.
"What she's really guilty of is being a black lesbian," John Stickles told the court. "If she is executed, it will be because of her sexual orientation. Her sexual orientation played a role in the state choosing to seek the death penalty and in her getting the death penalty."
Her family also believes that Coleman is receiving too harsh a penalty for the crime and should have received the option of life in prison rather than execution.
"If you don't have money, you cannot get good representation," Tonya Brown, Coleman's aunt, told the Star-Telegram. "She's given her life to Christ and she's trusting in His grace and mercy and believing that God will work it out."