The Christian Post's top 10 news stories of 2022 (part 1)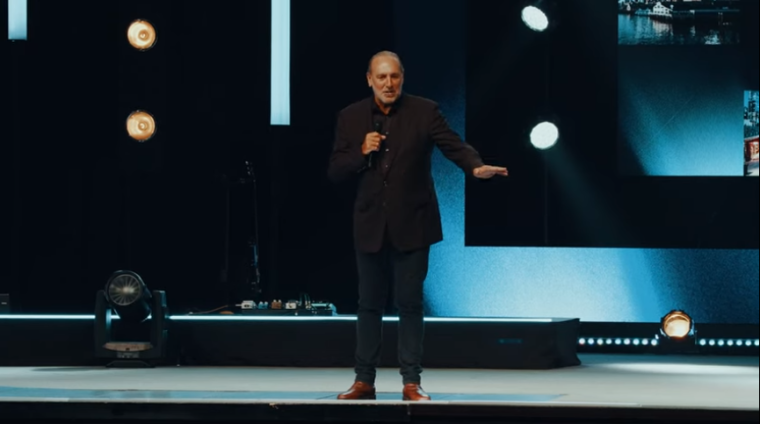 10. Hillsong Church founder Brian Houston Resigns, more scandals and court case
Hillsong Church founder Brian Houston sent shockwaves around the world in March when he formally resigned as global senior pastor of the international megachurch network after the church revealed that two women had made serious complaints of misconduct against him in the last 10 years.
Hillsong Church announced in a statement that Houston violated the church's pastoral code of conduct by entering the hotel room of an unidentified woman for 40 minutes while under the influence of alcohol and prescription drugs during the church's annual conference in 2019.
Neither recalled what happened and according to Hillsong Church's Interim Global Senior Pastor Phil Dooley, their accounts were not entirely reliable because they were impaired by alcohol. Houston was also reportedly under the influence of anxiety medication.  
In the second case of misconduct against Houston, he allegedly exchanged an "inappropriate text message" with a staffer in 2013. Dooley said the text message was "along the lines of, 'If I was with you, I would like to give you a kiss and a cuddle or a hug.'" The staffer resigned shortly after. Hillsong Church blamed Houston's actions in this case on "sleeping tablets."
Houston initially stepped down from his roles on the church's boards in September 2021 after authorities in Australia charged him with "concealing child sex offenses." He is on trial for failing to report acts of sexual abuse committed by his deceased father, Frank Houston, decades earlier. 
Authorities allege Brian Houston "knew information relating to the sexual abuse of a young male in the 1970s and failed to bring that information to the attention of police." Brian Houston was believed to have been informed of his father's abuses in 1999. Houston has denied wrongdoing. 
George Aghajanian, Hillsong Church's general manager, recently said in court that Frank Houston's abuse was not reported to authorities because it wasn't a "current matter."
Hillsong Church initially announced in January that Houston would step down for all of 2022 as he faced criminal charges. 
On March 23, the same day that Houston's resignation was announced, Sam Collier, the first-ever African American lead pastor of a Hillsong church, announced his resignation from Hillsong Atlanta and his plans for a new church plant. His resignation came as a Discovery+ documentary, "Hillsong: A Megachurch Exposed," was advertised.
The documentary aired the next day, on March 24, highlighting the various scandals plaguing the church network.
"With all of the documentaries, scandals, articles, accusations and the church's subsequent management of these attacks, it's become too difficult to lead and grow a young Church in this environment," Collier wrote in a public statement published in a subsequent interview with CP.
Husband and wife pastors Vera and Zhenya Kasevich, who led Hillsong churches in Kyiv and Moscow for more than 20 years, accused Houston of bullying them into handing over cash and real estate to enrich the network.
Multiple U.S.-based pastors associated with Hillsong also announced their churches were cutting ties with the megachurch, including Hillsong Phoenix Lead Pastor Terry Crist, who called for an investigation of the global board of the Australia-based church.
Two days after Houston's resignation was announced, CP revealed in an exclusive report that less than two weeks after Reed Bogard abruptly resigned as lead pastor of the now-defunct Hillsong Dallas in January 2021, an internal investigation commissioned by Hillsong Global showed that the married father of three was accused of rape by a junior female staffer with whom he had a months-long affair while serving at Hillsong NYC years earlier.
The following month, CP published another exclusive report based on a leaked internal document from Hillsong Church alleging that Hillsong NYC Pastor Carl Lentz ruled the congregation he started in Manhattan in 2010 with a degree of manipulation. Multiple staff and volunteers claimed he caused them to suffer mental illness.
The report, titled "Internal Investigation Report Regarding Carl Lentz and Other Matters," is the result of an internal investigation conducted on behalf of Hillsong Church by the New York City law firm Zukerman Gore Brandeis & Crossman, LLP after Lentz's firing in November 2020 over "leadership issues" and moral failures, including being unfaithful to his wife, Laura.
In August, Stephen Crouch, the accountant who replaced Houston as chairman of Hillsong Church in 2021, announced a raft of changes meant to improve leadership in the network, including a purge of several directors from the church's global board to create a more diverse body that will be at least 40% women.
A lawsuit filed in Australia in August on behalf of Hillsong employee Natalie Moses as part of a Fair Work Act case against the church also alleges that the Australia-based megachurch misappropriated donations and gave "large cash gifts" to Houston, his family and other church leaders. The ongoing scandals surrounding the church have led to a marked drop in giving, the church reported.
Despite resigning from Hillsong Church, Houston has since returned to the pulpit.
In November, he blamed public statements made by the church's board for his abrupt resignation earlier this year instead of any "mistakes" he made in ministry. Houston said the board's statements led to public speculation and allowed "people's imagination to run wild and draw their own conclusions" about his departure from Hillsong. 
"I want to be clear. The media and others incorrectly say I resigned because I breached the Hillsong code of conduct, but that's just not true. I didn't resign because of my mistakes," Houston said.
"I resigned because of the announcements and statements that had been made, which Bobbie and I felt made my position untenable. And I spelled out my reasons for my resignation in my resignation letter to the Hillsong Church board."
Leonardo Blair contributed to this report